Legendary Author Elmore Leonard Dies At 87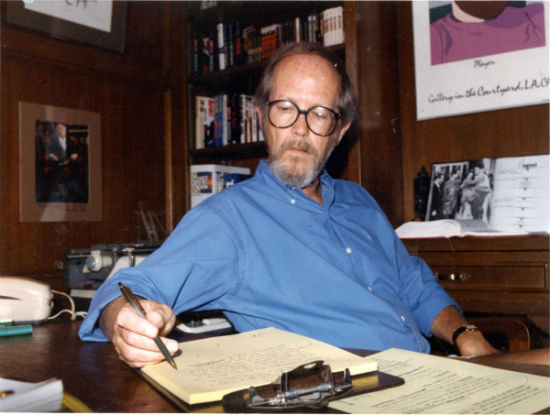 We constantly bash Hollywood for their lack of originality, but one good thing they did when borrowing ideas was use the works of Elmore Leonard. Leonard wrote the original books for what would become Get Shorty, Out of Sight, Jackie Brown, the show Justified and many others. His brand of hard-boiled, but silky smooth dialogue with unforgettable characters made him a literary legend. Unfortunately, that legend is no longer with us. Elmore Leonard passed away Tuesday at the age of 87.
A film adaptation of Leonard's novel The Switch, retitled Life of Crime, will premiere at this year's Toronto Film Festival. Hopefully, that won't be the last of Leonard's forty plus novels to make their way to the big screen.