Patton Oswalt And Bob Odenkirk Join Genre Mashup Film 'Kitchen Sink'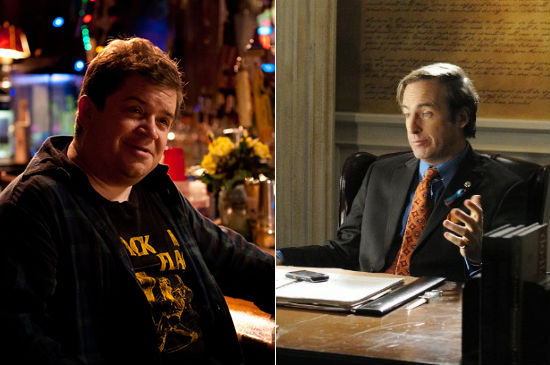 Up until now, odds are Robbie Pickering's film Kitchen Sink hasn't been on your radar. That's about to change. The genre mashup written by Oren Uziel (who Sony also hired to write Men in Black 4 and 22 Jump Street 2) placed on The Black List, and was almost the directorial debut of Jonah Hill before Pickering (Natural Selection) came on board to direct. The movie is about to start filming with a cast that includes Nicholas Braun, Mackenzie Davis, Joan Cusack, Vanessa Hudgens and Denis Leary. Plus, three more names have just joined the cast. They are comedic everyman Ian Roberts, pop culture genius Patton Oswalt and Breaking Bad's Bob Odenkirk.
Oh, right, Kitchen Sink is a film about a world where vampires, humans and zombies all live together and must band together to stop an alien invasion.
Deadline broke the news of the new additions to the cast. Producer Matt Tolmach said the following about the film:
Kitchen Sink has all the chaos and carnage of a classic genre movie, but at its heart it's a comedy about three kids just trying to survive the pain and awkwardness of high school, where every day feels apocalyptic.
Filming is just underway, or will be soon, on Kitchen Sink. Whether or not the tongue in cheek title will remain is probably up for debate, but we'll surely find out more as the film rolls toward a rumored October 2014 release date.
What do you think of Oswalt and Odenkirk joining the cast?