LOL: Where Do Walt's Coordinates On 'Breaking Bad' Lead?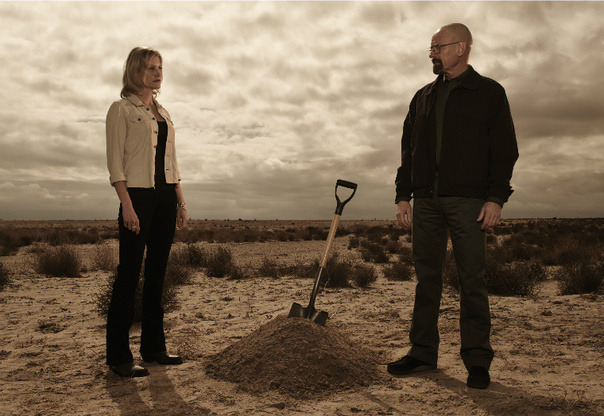 (Some spoilers for the most recent episode of Breaking Bad follow.)
Walt may have been desperate to keep the location of his cash a secret on Sunday night's episode of Breaking Bad, but we at home got to see exactly where he buried it. Heck, we even got to know the exact coordinates: +34° 59' 20.00", -106° 36' 52".
But would-be treasure hunters needn't bother driving out to New Mexico to see if there's anything worth digging up. A simple Google search reveals where those coordinates are really located, and it's a fair bet that there aren't barrels of Benjamins waiting to be discovered there. Hit the jump to find out where.
But in reality, those numbers correspond not to a desolate desert landscape as seen on the show, but to Albuquerque Studios, where Breaking Bad is shot. Other recent projects that have used those facilities include The Avengers, The Host, and The Lone Ranger. The location is valuable in its own way, but not because there are barrels of drug money hidden there.
Sure, if you want to get real technical about it, none of this rules out the possibility that Vince Gilligan is secretly storing his massive Breaking Bad salary under his workplace. But it seems you'd be more likely to run into multi-million-dollar film shoots than multi-million-dollar piles of illicit cash. And seeing as those productions tend to come with even better security than Huell and Kuby, I wouldn't recommend burrowing underneath to find out. [via TheWrap]