Cool Stuff: 'Transformers' Megatron Statue By Prime 1 Studio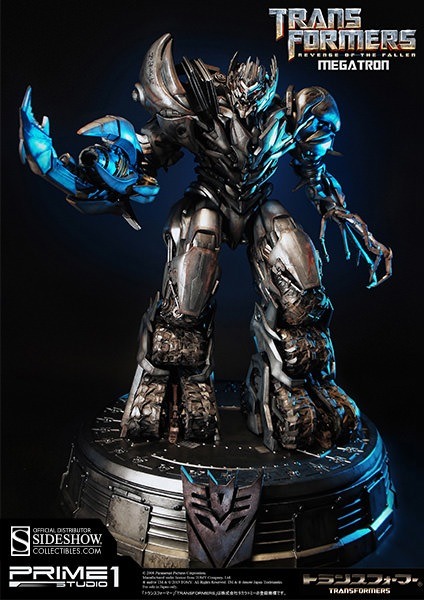 Prime 1 Studio has announced that they are releasing a statue of Megatron from the Michael Bay Transformers film series.
From the action-packed blockbuster, Transformers: Revenge of the Fallen, Sideshow Collectibles and Prime 1 Studio are proud to present the Megatron: Transformers Statue. Leader of the Decepticons, Megatron will risk it all to achieve his goals, and holds no regard for the human race. At over two and a half tall, Megatron towers over your collection, wielding a fearsome fusion cannon and menacing claws. Megatron is crafted with impressive attention to detail and features LED light-up eyes.
The incredibly detailed collectible statue is for sale on Sideshow Collectibles for $1949.99. More photos after the jump.