Michel Gondry's 'Mood Indigo' Cut By Over 30 Minutes For International Release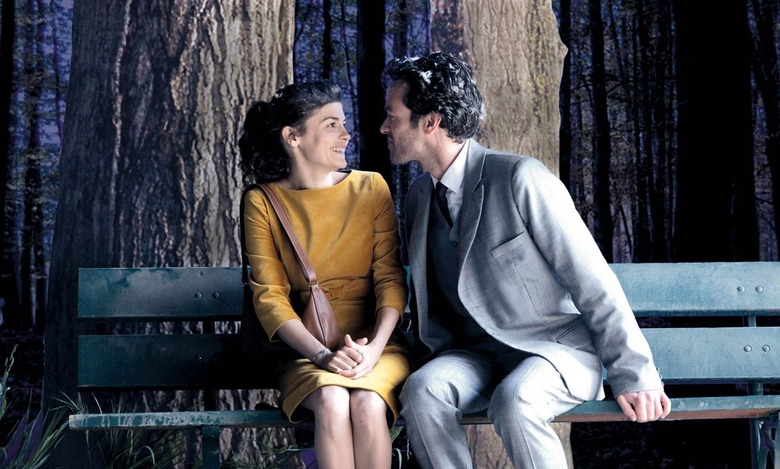 Michel Gondry's Mood Indigo has hit a few locations around the globe already, including its native France and the New Zealand and Karlovy Vary film festivals. But it's undergoing some major changes before making its way to our shores.
Australian distributor Vendetta Films has sent out a memo notifying press that Mood Indigo has been trimmed by over half an hour, and that from now on only the new, shorter version of the movie will play outside of France. Hit the jump to get more details on the shorter Mood Indigo.
The new cut, which runs 36 minutes shorter, is reportedly a "looser" adaptation of the book, and won't require any previous knowledge of the source material. It's also described as "a VERY different film experience" from the original, which came in at around 130 minutes.  Tariq Anwar, whose credits include The King's Speech and American Beauty, edited the new version. It's not clear to what extent, if any, Gondry was involved.
No official reason was given for the edits. It's possible this is the work of some Harvey Scissorhands type, who figured that the idiots abroad wouldn't get the film without some dumbing down. On the other hand, the general consensus regarding the original version was that the two-hour-plus running time was way too long, so this could also be the filmmakers trying to fix some issues after the fact.
Regardless, it's something to keep in mind when the film eventually reaches the U.S. Of course, when exactly that'll be is another unknown, as no U.S. distributor has stepped up yet.