Page 2: Breaking Bad, Pacific Rim, Good Will Hunting, Star Wars, GOT, Little Mermaid, Jurassic Park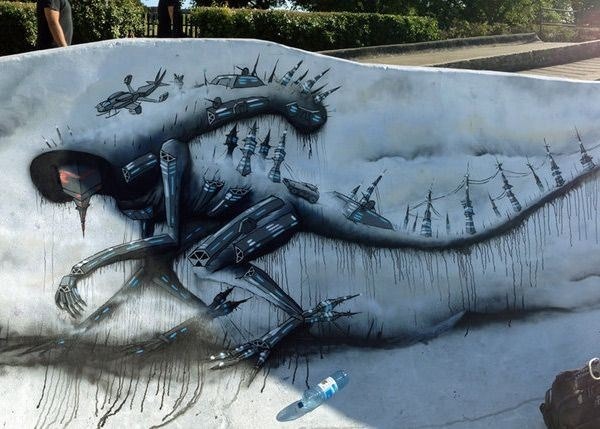 Page 2 is a compilation of stories and news tidbits, which for whatever reason, didn't make the front page of /Film. After the jump we've included 36 different items, fun images, videos, casting tidbits, articles of interest and more. It's like a mystery grab bag of movie web related goodness.
Header Photo: 'Alien'-Inspired Graffiti is a Futuristic Work of Art
Everything's Adapted: Turning the Book Into a Movie Into a TV Show Into a Movie
THE STALLONE ZONE: THE SYLVESTER STALLONE MEGA-MARATHON is happening September 29th at the Alamo Drafthouse in Austin
"Ferris Bueller Ferrari" just sold for $235,000.
What Would Have Happened in Season 2 of 'Clone High': A Rope of Sand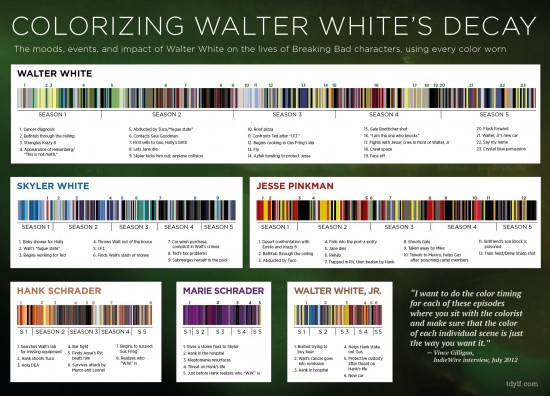 What Breaking Bad's color palette tells us about its characters
Peter Berg: 'I Thought I Could Pull Off 'Battleship' Without a Big Star'The Past, Present, and Future of Steve Jobs Films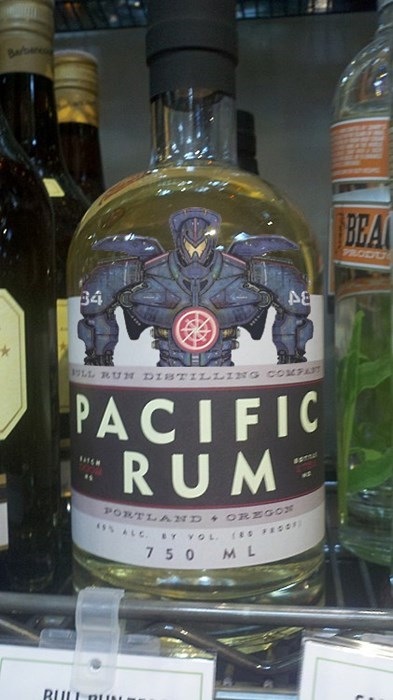 Get Bombed With This Pacific RumJEFF GARLIN GOES OFF ON [SPOILER]'S FATE IN GAME OF THRONES' RED WEDDING: "IT'S A BIG BALL OF WRONG"How Much Is Disney Infinity Going To Cost You?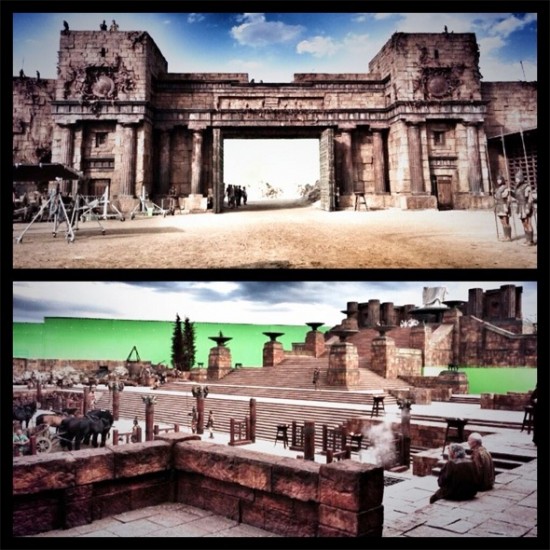 First Look: Dwayne Johnson Shows Massive Set of Ratner's 'Hercules'
Com Hem launches TiVo IPTV test, asks participants to blog their experience
The problem in Good Will Hunting Explained
Independent Box Office: 'Austenland' Tops Trio of Sundance Openers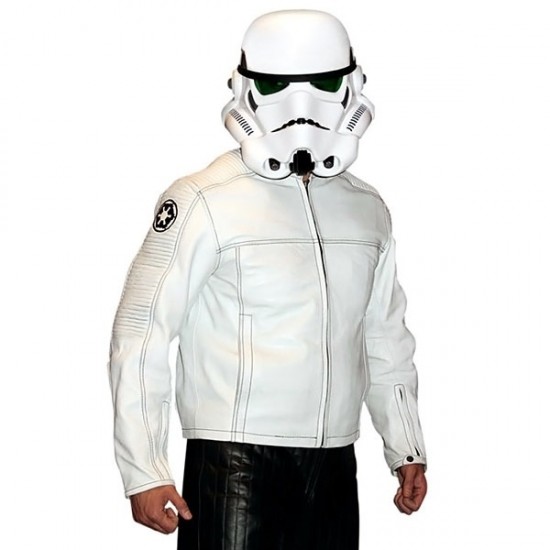 Star Wars Leather Stormtrooper Jacket
'Jobs' Biopic Starring Ashton Kutcher Bombs At US Opening Weekend Box Office
The Emperor Voiced by Mark Hamill's Joker
'Pacific Rim' Hits $100M in China, Passing 'Avengers' and 'Kung Fu Panda 2'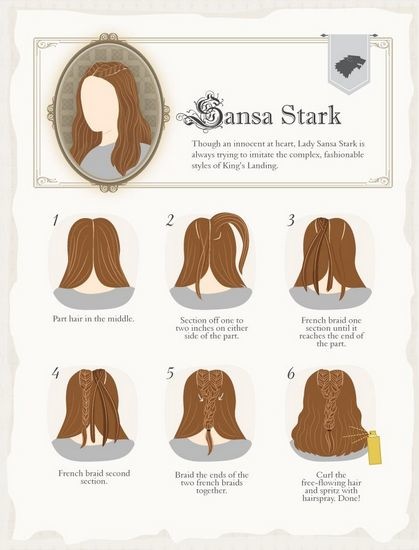 Learn to braid your hair like the ladies of Game of Thrones
'Breaking Bad:' Why the Ending Doesn't Really Matter
One Man Gives Ariel a Voice in 'Little Mermaid' Cover
Stan Lee, Nathan Fillion Honored at Geekie Awards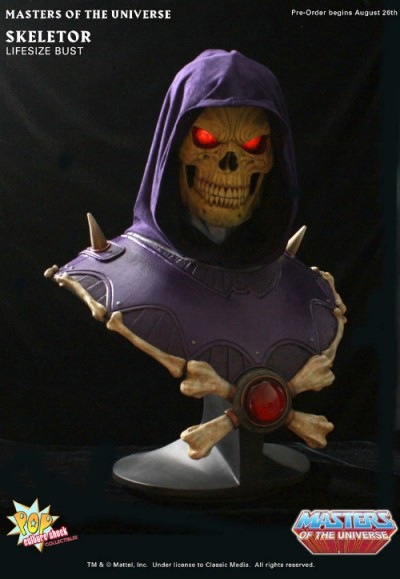 Life-Size Skeletor Bust
Apple running Mac Pro teaser trailer in movie theaters
Gen Con 2013 – Star Wars X-Wing Miniatures Epic Ships
Monsters University Will Rush Its Way Onto Blu-ray In October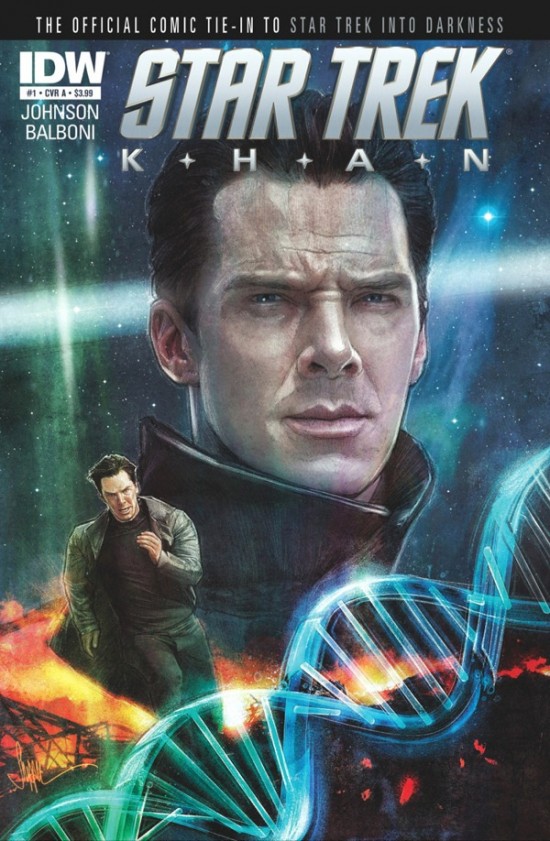 Paul Shipper's Covers To IDW's Star Trek: Khan Comic Are Completely Captivating
Warner Bros. Sets Goldsman's 'Winter's Tale' for Valentine's 2014 Release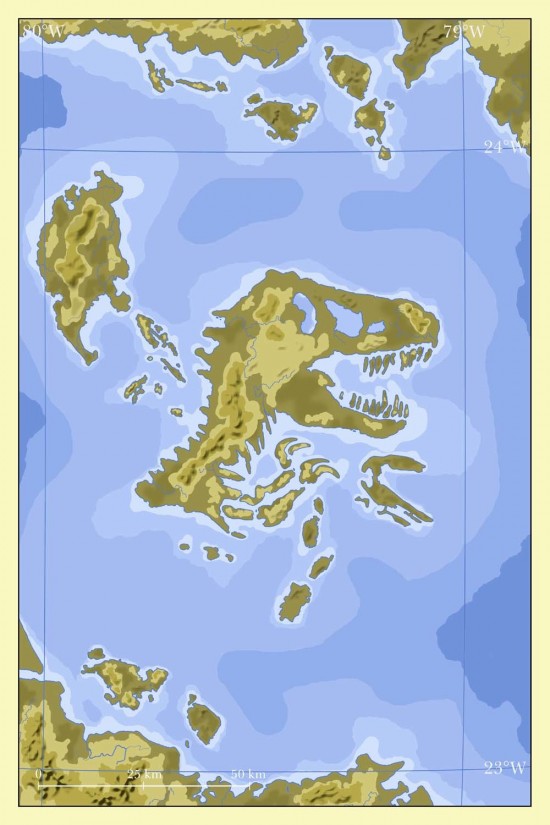 Jurassic Park poster by Ferenc Konya
ABC'S ONCE UPON A TIME CASTS ARIEL FOR SEASON 3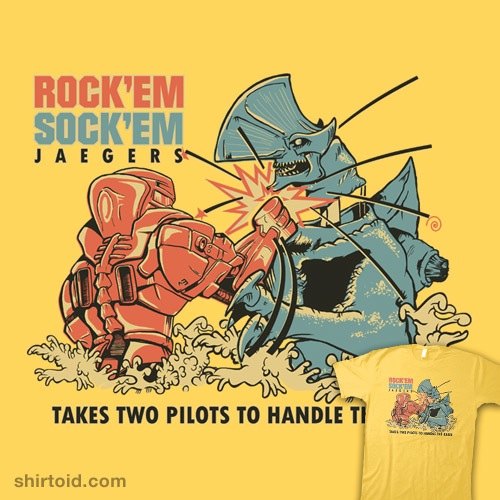 Rock 'Em Sock 'Em Jaegers t-shirt
Could A Viacom-Sony Deal Lead Cable Operators To Raise Prices For Streaming?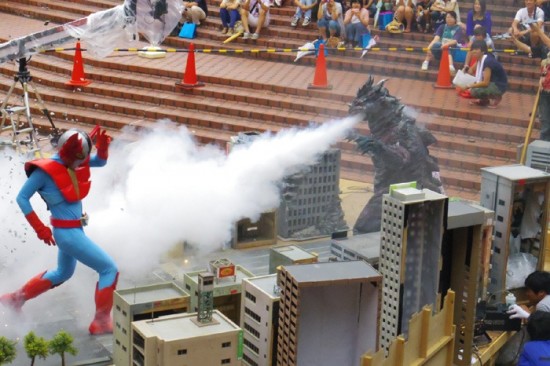 Godzilla Filmmakers Teach Tokusatsu at Osaka University of Arts
DISNEY REPORTEDLY INVESTED $100M IN DISNEY INFINITY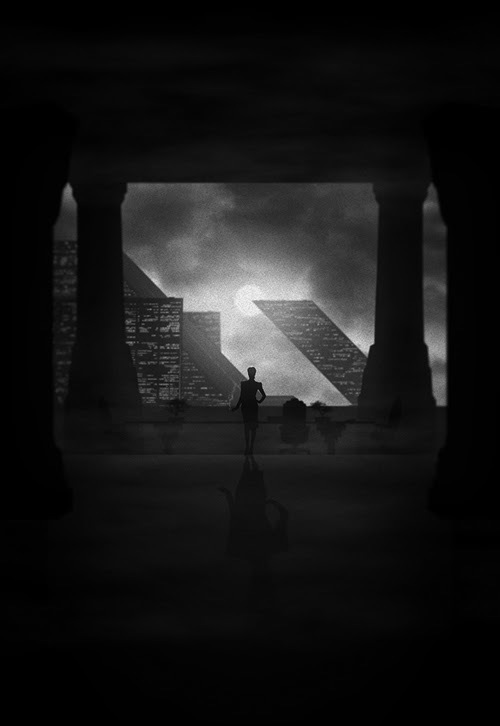 New Giclee Prints from Marko Manev x Bottleneck Gallery (inspired by 'Blade Runner' and 'Pyscho')
SONY MIGHT BRING SUBSCRIPTION TV SERVICES TO PLAYSTATION 4 IN 2014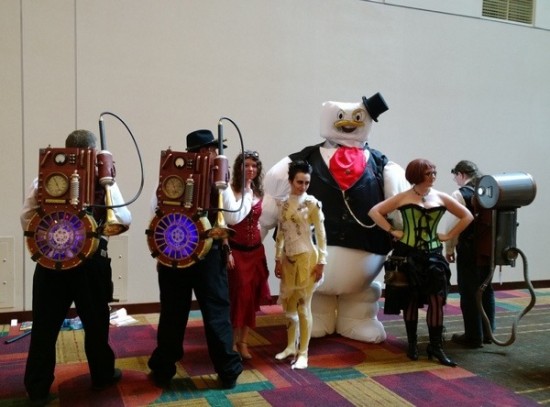 Steampunk Ghostbusters Have The Coolest Proton Packs [GenCon]David C. Anderson, Assistant Director on Three James Bond Films, Dies at 72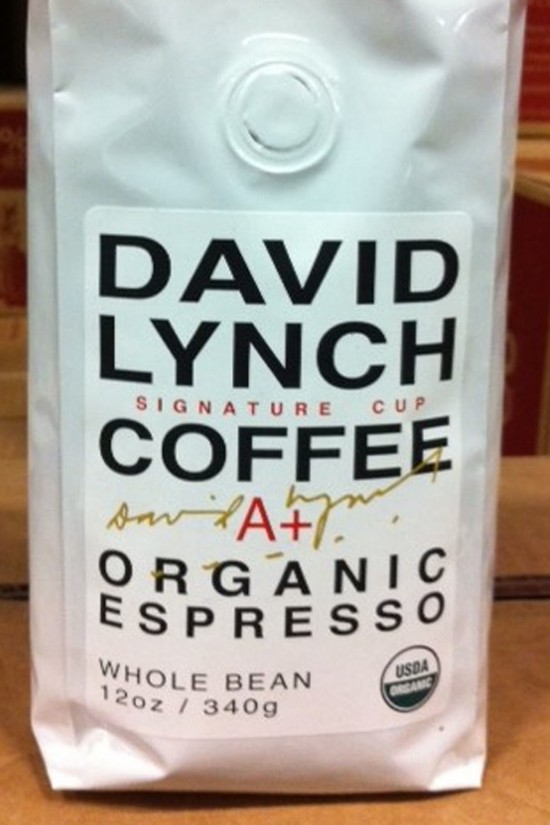 David Lynch Coffee Makes Whole Foods Debut
Early Apple employees comment on 'Jobs' movie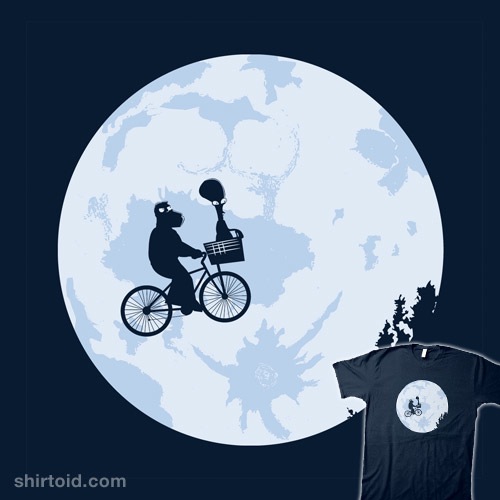 Go Home Roger! t-shirt
Fox Paid $70M For 5% Stake In Vice Media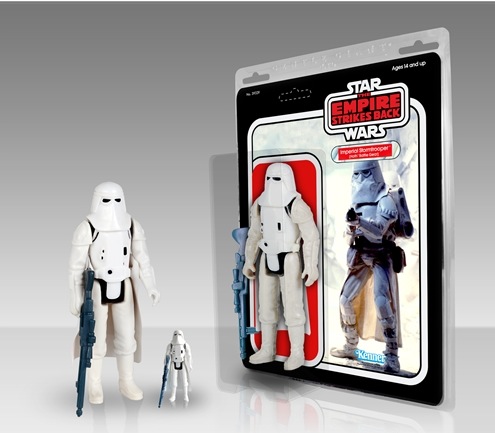 Imperial Snowtrooper (Hoth Battle Gear) Kenner Jumbo
Syfy relaunches iOS apps with full episode streaming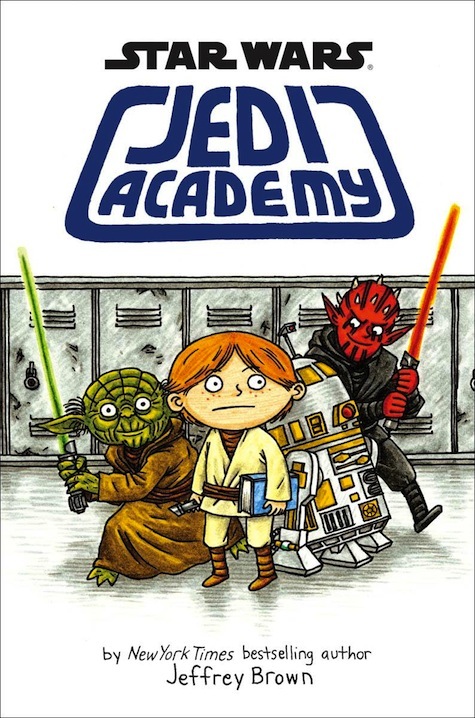 Star Wars: Jedi Academy (Excerpt)
Apple Could Release 'Some Sort' Of Television Product This Fall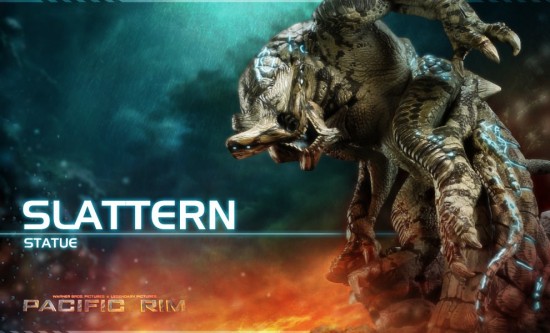 Sidehsow Slattern Preview
Four Bad Robot Shows and Why They are Geekily Good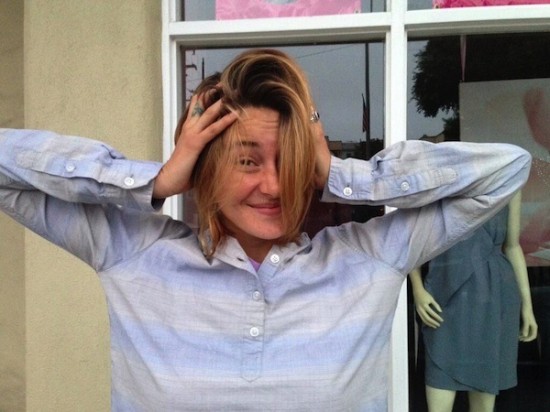 Shailene Woodley Shows Off Her Spectacular New Haircut
What The New 'Star Wars' Movies Need: Grand Admiral Thrawn
Watch Bryan Cranston's Eighties Preparation H CommercialFive Episodes The New 'Twilight Zone' Movie Should Adapt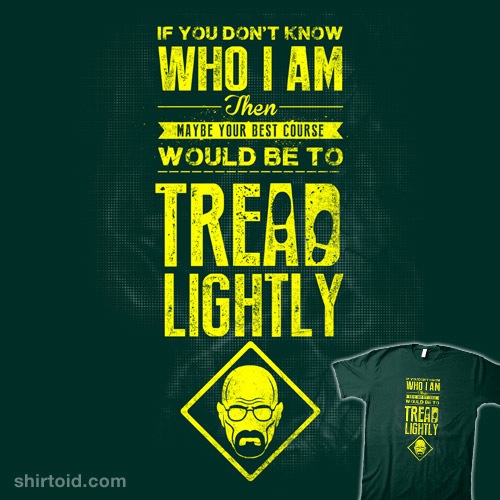 Tread Lightly t-shirt
'Despicable Me 2' Becomes Top-Grossing Film of Year-to-Date in U.K.
If you have any interesting items that we might've missed that you think should go in /Film's Page 2 – email us!