Timur Bekmambetov In Talks To Helm 'Ben-Hur' Reimagining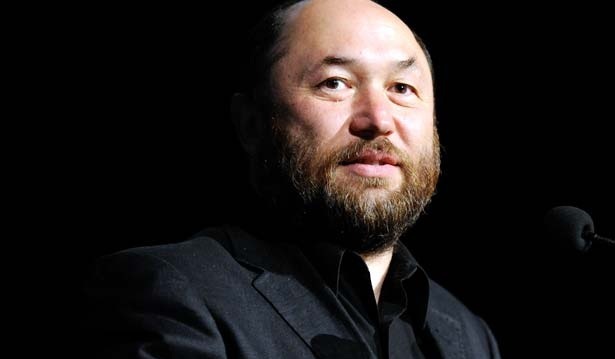 Eight months ago, MGM bought the rights to Ben-Hur, a new spec script based on the nineteenth century novel, Ben-Hur: A Tale of the Christ by Lew Wallace. That news was so crazy, I had wiped it out of my memory. MGM didn't though, and now the project is progressing.
The latest update is that Timur Bekmambetov, the director of Wanted and Abraham Lincoln: Vampire Hunter, is in early talks to direct the reimagining. Even if he doesn't agree to make it, the fact MGM is courting a director with a visual style and track record like Bekmambetov says a lot about the script by Keith Clarke (The Way Back).
Deadline broke the news of Bekmambetov's possible involvement. "I can't say definitively that the negotiations are going to work out, but MGM is in talks with Wanted helmer Timur Bekmambetov to helm Ben-Hur, a new adaptation of the 1880 Lew Wallace novel Ben-Hur: A Tale Of The Christ," Deadline says.
When the news originally broke about this script, it was said to be "much different" from the original film (which starred Charlton Heston and won 11 Oscars) and "more faithful" to the book. What does that mean exactly? Well, instead of focusing on the feud between Judah Ben-Hur and Messala, this film will focus more on their formative years as friends before leading up to Messala's betrayal of Ben-Hur and the latter's revenge. That'll then be juxtaposed with the story of Jesus Christ, hoping to give the story even more historical and religious weight than it already has.
Doesn't sound like there's lots of room for bullet-time, slow motion action, so talking to Bekmambetov is pretty odd. (Perhaps no less odd than the idea of him making a take on Moby Dick, however.) But, if they're talking to him, producers obviously want to make the film as different as possible from the classic 1959 film. That's great in theory, but when you're trying to distance yourself from one of the best films of all time, there's really only one outcome.
What are your thoughts on this?