New 'Amazing Spider-Man 2' Photos Include Sinister Six Tease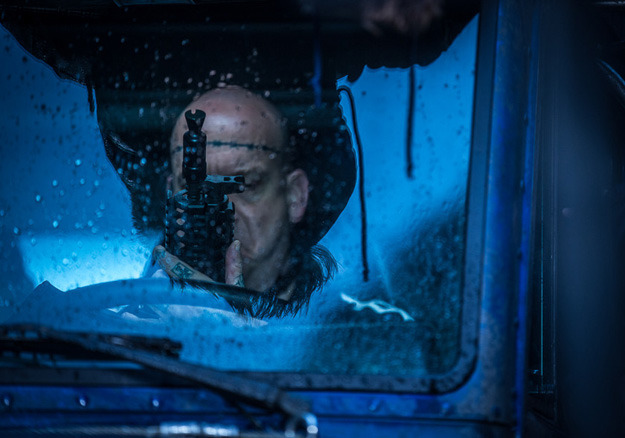 Okay, now they're just screwing with us. For months, director Marc Webb has been teasing fans about what's going to happen in The Amazing Spider-Man 2 via his Twitter feed. Then he brought some very cool footage to Comic-Con and hinted at other heroes joining Spider-Man and maybe even the formation of the Sinister Six, a super-team of Spider-Man's greatest foes.
The first of three Spider-sequels doesn't hit theaters until May 2014 but a few new photos have surfaced online. Most are things we've seen before but one of feels like Sony is trolling some fans. You'll see what we mean below.
Thanks to Coming Soon for the images.
Most of the images are pretty recognizable – Paul Giamatti as Rhino, Jamie Foxx in a hood as Electro, Dane DeHaan grabbing the camera as Harry Osborn, Stan Lee shooting his cameo and a cool behind the scenes image.
But it's that's last photo that raises the questions. That's producer Avi Arad sitting under a sign that says "Sinister 6." There are two likely scenarios here. The first is that it's just a coincidence. That some building has those words on it (for one reason or another — could that be a stage where the film Sinister was shot, for example?) and Arad and the photographer staged the photo. If that's not the case, it's a photoshop, which would be even funnier.
Either way, it's an official acknowledgement by the Spider-Man film makers that yes, we know putting Electro, Rhino and Harry Osborn into one movie begins to hint at something that might come in a future Spider-Man movie. And that's something.
What are your thoughts on this images?