This Week In Trailers: Sparrows Dance, Powder Room, Silence, Orenthal: The Musical, Muscle Shoals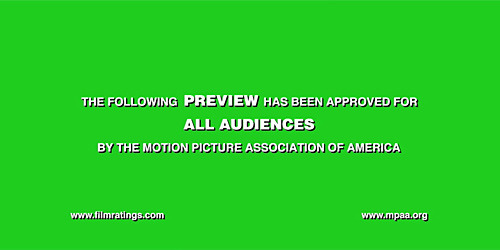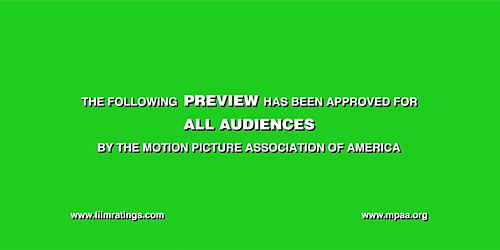 Trailers are an under-appreciated art form insofar that many times they're seen as vehicles for showing footage, explaining films away, or showing their hand about what moviegoers can expect. Foreign, domestic, independent, big budget: What better way to hone your skills as a thoughtful moviegoer than by deconstructing these little pieces of advertising? This week we find tenderness in the tail end of summer, question what in the hell is going on in Ireland, spy on ladies as they hit the head, get funky down south, and have a laugh at OJ Simpson's expense.
Sparrows Dance Trailer
About five years ago I interviewed director Noah Buschel and actor Michael Shannon for a small film called The Missing Person. It was, and is, a fantastic bit of cinematic confection. Incredible movie. It has stayed with me for a while and, upon finally watching this trailer, I was reminded why: The man is able to craft something that feels completely original. The elements may all feel familiar but he positions them in a way that brings them new life. With nods to movie makers from long ago like Jacques Tati, minimalist sets and a focused set of players (two, if the trailer is any indication) this just radiates a warmth and tenderness that even the sadness pouring off of Marin Ireland doesn't make a difference as to why this doesn't look like one of the best movies you didn't know you needed to see this summer. Couldn't be more hopelessly in love with someone from afar than I am with this.
Muscle Shoals Trailer
Fact: One of the best documentaries to come out this year is Sound City.
I shouldn't be the target demo of that film but great films transcend those sorts of things and I found myself just entranced with the stories of the musicians, the hangers-on, those in the orbit of this studio. Some of the positive vibes that eminated from that trailer are wafting up off of this and it looks flat out fun. In fact, the more of this trailer that you soak in the more  you see how close it hems to the selling points of Sound City. You have these wonderful stories and insights of how legendary records were made at this nexus of creativity and inspiration. We never get bogged down with any one story or any one person. Amazingly, we are whisked from one yarn to another, one genre to another. A sense of humor (the Paul Simon anecdote is charming) pervades the whole thing but it stays focused on this place, not any one icon who put it on the map. It was a horde of musicians who made this a waystation to great success and the trailer balances it all with slick charm. First time director  Greg 'Freddy' Camalier has found not only a great story to tell but has found great stories to have others tell.
Powder Room Trailer
Now, just stick with me on this one.
You have this play called When Women Wee that made a lot of waves when it hit the Edinburgh Fringe Festival in 2011. It was brought to the screen by director MJ Delaney, who is making her directorial debut after making his own waves for spoofing "New York State of Mind" with a Scottish broguetastic version that pays homage to a small Welsh town of Newport. (It's really good, bt dubs)
That said, this trailer has a nice vibe. Now, it's not groundbreaking, nor is it particularly novel, but there is the sense that here's a movie that will unfold and be about as close to a theater production as you'll see on screen. It didn't work out so well for Stanley Tucci and Patricia Clarkson with their movie, Blind Date, but there does seem like there's something that can work with this pack of ladies. Again, nothing really novel but when you look at the content it might not be execution as it will be about the life of the modern woman. (via Digital Spy)
Orenthal: The Musical Trailer
You just need to laugh.
What director Jeff Rosenberg has created is most certainly comes off in this trailer as a strange amalgam of insane premise and dark comedy. You have a playright who is completely focused on making a musical about O.J. Simpson's brush with the law and his own suicide. Two things that shouldn't work as well as they do on paper but, when you watch these players embrace the serious lunacy of it there's nothing else you can do but smile at it. There are some rough edges when it comes to understanding exactly who everyone is and getting a better grip on why this this ultimately happening but the trailer is pleased to just forge its own path and establish just hints about what has brought us all here today.
It's bold and brash and, honestly, heartfelt when it earns the right to be sweet after our protagonist says he's bringing his friends together to make this. It's genuine and, I would assert, propels the funny forward when we get the title for the first song in this musical "Let's Drive This Fucking Bronco Right Off The Road". Look, I may be John Mahoney from Say Anything as the lone guy in the back of the commencement speech who gets a laugh out of a single joke but, again, it just pushes things forward in a nice way. These people feel real in their own comedic way and there doesn't seem to be much in the way of artifice other than the obnoxious idea to create a musical based on one of the biggest trials this world ever saw.
Silence Trailer
Director Pat Collins' debut appears to defy explanation.
Sure, you could try and read into the deliberate long takes that do not break, pauses that seem to hang way too long but praise it for its steely resolve to just own what it wants to be and not give up its secrets. There's a little bit of despondency that comes across which could either be absolutely grating or genuinely insightful in order to learn more about our protagonist.
When you learn more about the film, and then watch the trailer, it all comes into view:
Eoghan is a sound recordist who is returning to Ireland for the first time in 15 years. His reason for returning is a job offer: to find and record places free from man-made sound. His quest takes him away from towns and villages into remote terrain. Throughout his journey, he is drawn into a series of encounters and conversations which gradually divert his attention towards a more intangible silence, one that is bound up with the sounds of the life he had left behind. Influenced by elements of folklore and archive, Silence unfolds with a quiet intensity, where poetic images reveal an absorbing meditation on themes relating to sound and silence, history, memory and exile. 
This certainly wins the battle for most original tale of the week but this film is going to win or lose based on the performnce of this Trent Reznor doppleganger.
Nota bene: If you have any suggestions of trailers to possibly be included in this column, even have a trailer of your own to pitch, please let me know by sending me a note at Christopher_Stipp@yahoo.com or look me up via Twitter at @Stipp
In case you missed them, here are the other trailers we covered at /Film this week: