Seth MacFarlane Teases 'Ted 2' Could Be Out April 2015 [UPDATED]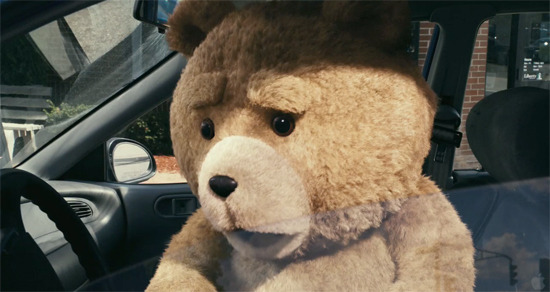 Seth MacFarlane is such a jokester, it's hard to take anything he says seriously. But he may have just revealed when Ted 2 will be coming out.
While the timeline for a possible Passover 2015 release for Ted 2 certainly sounds plausible, it's MacFarlane's use of "Passover" and not "April" or "Spring" that raises eyebrows. Passover is a particularly important festival in the Jewish calendar. Wouldn't releasing a movie as raunchy as Ted 2 at that time seem a little off? Then again, maybe that's the point.
UPDATE: This date has, in fact, been confirmed.Bleeding Cool pointed out this little nugget from MacFarlane's Twitter feed. The same feed revealed he's four months into shooting A Million Ways To Die In The West, which will be out May 30, 2014. If they start filming Ted 2 soon after that, an April 2015 release is doable. Plus, that would keep the comedy away from what's becoming the most jam-packed and competitive summer in history.
Do you think MacFarlane is telling the truth?
UPDATE: ScreenCrush was the first to hear back from Universal. Yes, Ted 2 will be out April 3, 2015.