New 'Oldboy' Images: The Beard, The Octopus, And The Hammer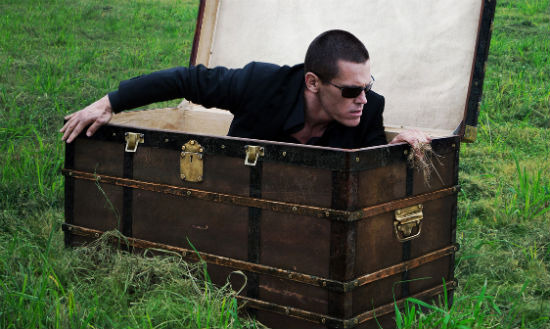 The same game is played out over and over again when it comes time to promote a remake of a well-liked film. It's always a balancing act where audiences are convinced that all the things they liked from the original film will be in place, or not done poorly, but that there will be new angles to make the remake worth their time and money.
And so we turn an eye to Spike Lee's version of Oldboy. There's a great cast, anchored by Josh Brolin, who plays a man mysteriously imprisoned for 20 years. Upon his release he meets a young woman played by Elizabeth Olsen, and is given some vague guidance towards the reasons for his time locked away from society.
We've been told that this version draws as much from the manga that inspired the original film as it does the original Park Chan-wook movie, and that there's a lot of surprising stuff in store. But the first trailer used a lot of familiar moments, and now some new photos feature elements that could be considered the visual signatures of the story. Check them out below.
Anyone who has seen the original film will key right in on a couple elements in the photos below. Maybe the octopus makes it out of the movie alive?
Spike Lee's Oldboy opens November 27. Sharlto Copley, Samuel L. Jackson, Michael Imperioli, and Lance Reddick also star. [Collider]
OLDBOY is a provocative, visceral thriller that follows the story of an advertising executive (Josh Brolin) who is abruptly kidnapped and held hostage for 20 years in solitary confinement. When he is inexplicably released, he embarks on an obsessive mission to discover who orchestrated his bizarre and torturous punishment only to find he is still trapped in a web of conspiracy and torment.