Is Simon Pegg Hinting That He Will Be Edgar Wright's Ant-Man? [Updated]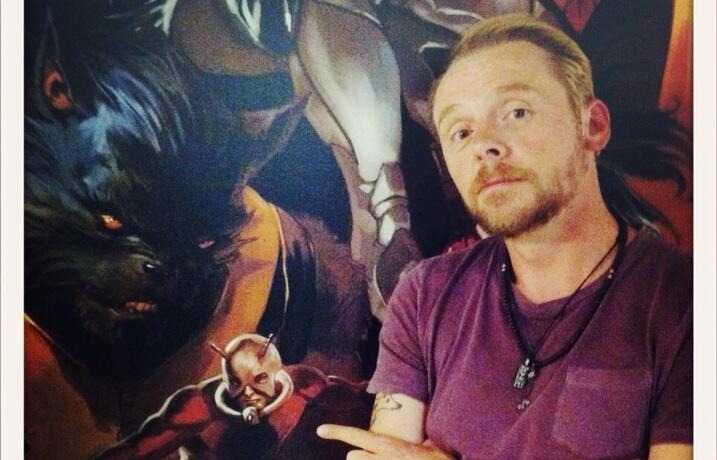 Update: We have an update at the bottom of the story.
Last month, Vin Diesel got tongues wagging when he uploaded an image of himself posing next to a certain comic book cover at the Marvel offices. This month, Simon Pegg is pulling the same move.
The Brit actor has tweeted several photos of himself visiting Marvel and posing with various props, like a Hulk statue and a Thor hammer. But most intriguing of all is the pic of Pegg pointing to an image of Ant-Man — a character that, as we all know, will be brought to life in 2015 by Pegg's longtime friend and collaborator Edgar Wright.
So does this mean Wright's already found his lead? Hit the jump to check out the photo and join us as we speculate wildly.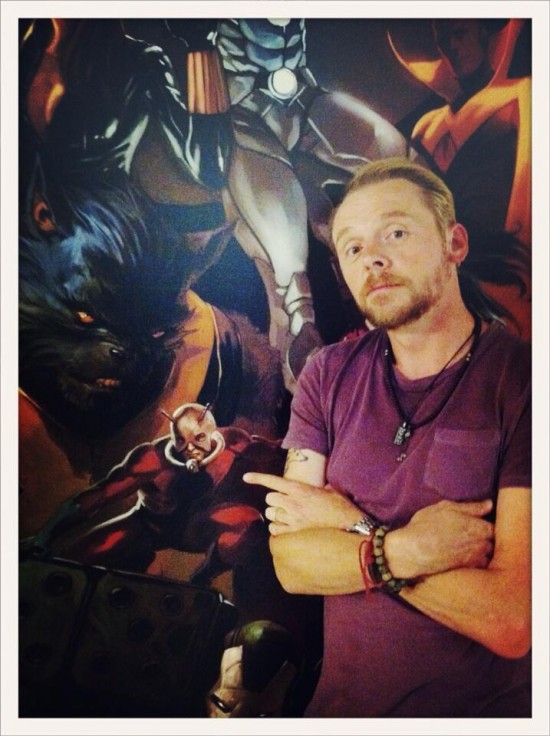 It's not confirmation of anything, by any means, but Pegg's certainly savvy enough to know that the photo would get people talking. Maybe he's just having a bit of fun by throwing a red herring out there, or maybe it's something more.
The pair's relationship stretches way back to the '90s. Pegg has starred in three of Wright's four features to date, excluding only Scott Pilgrim vs. The World. (He also did Spaced with Wright.) It wouldn't be at all surprising if Wright wanted Pegg to be involved with Ant-Man, whether in the starring role or in a different capacity.
While Pegg may not look like your typical Marvel superhero, Ant-Man also doesn't look like your typical Marvel superhero film. Based on the reel we saw at last year's Comic-Con, it's much more comedic than most of the studio's other releases. Pegg actually seems like a pretty good fit in that light.
Sure, he lacks the gym-rat bulk of Captain America or Thor, but that's nothing a rigorous workout routine can't fix. Just look what a few months of dieting and exercise did for Guardians of the Galaxy star Chris Pratt.
Do you think Pegg's just playing around, or do you believe he's the new Ant-Man? Do you think he's a good pick?
UPDATE: The Executive Editorial Director, of Marvel's Digital Media Group says this isn't a sly casting announcement:
@slashfilm Nope! We just had him in the NYC office for a tour and a podcast.

— Ryan Penagos (@AgentM) August 15, 2013