'Transformers 4' Bits: Mark Wahlberg Talks, Victoria Summer Joins, And More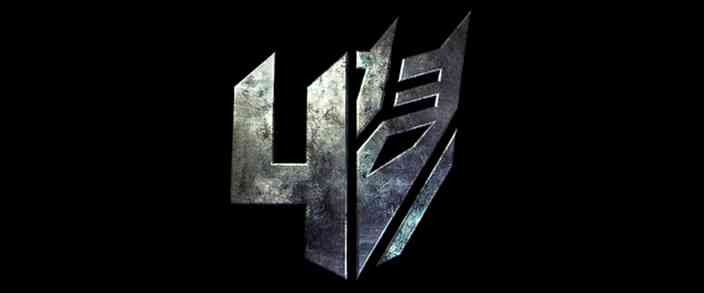 As this year's blockbuster season winds down, let's look ahead to next year's. Specifically, let's talk about next summer's Transformers 4. After the jump:
Mark Wahlberg says Transformers 4 has the biggest budget of the series...
... and has advice for rising stars Jack Reynor and Nicola Peltz
Brit actress Victoria Summer joins the Transformers 4 cast
See footage from the Autobot car display in Detroit
"I think budget-wise it's the biggest of all of them," he said, denying that it'd be any "smaller scale" than the previous films. He added, "It's a standalone movie, so it's very different in that way."
While the new film picks up after the events of the first, it's intended to launch a whole new trilogy with new characters, which is probably what Wahlberg meant when he called it a "standalone." As for the budget, it seems likely that he's simply mistaken. But it does suggest that Bay hasn't toned down his more-is-more approach any. [Digital Spy]
The first Transformers helped turn Shia LaBeouf from a Disney Channel kid into an international movie star, and now the fourth Transformers could do the same for rising star Jack Reynor and Nicola Peltz. Mark Wahlberg mentioned that he's advised them on how to handle that situation.
"I just wanted to give [Reynor] advice," he said. "His life and Nicola's life are gonna change quite a bit when the movie comes out, and that's something you're either going to be able to deal with or it's going to become a problem." Watch the video below to see what else he had to say about his young co-stars, and the relationship he has with them in the movie.
[via TransformersLive]
Speaking of Transformers actors, it seems one more has been added to their number. Brit actress Victoria Summer tweets that she's joined the cast, though she doesn't say what her role is.
2013's been a good year for Summer. She also plays Julie Andrews in Saving Mr. Banks, the Disney drama about the making of Mary Poppins which is due out this winter. [via TFW2005]
Detroit is a pretty good place to live right now if you're a Transformers fan. The production hosted a public display of the Autobot vehicles last Friday, showcasing Optimus Prime, Bumblebee (2014 Camaro), Hound (Oshkosh Tactical Vehicle), a Bugatti Grand Sport Vitesse, and 2014 C7 Corvette Stingrays. See video footage from the event below:
[via TransformersLive]
Transformers 4 opens June 27.