'C.O.G.' Trailer: Merging David Sedaris And The Indie Coming Of Age Template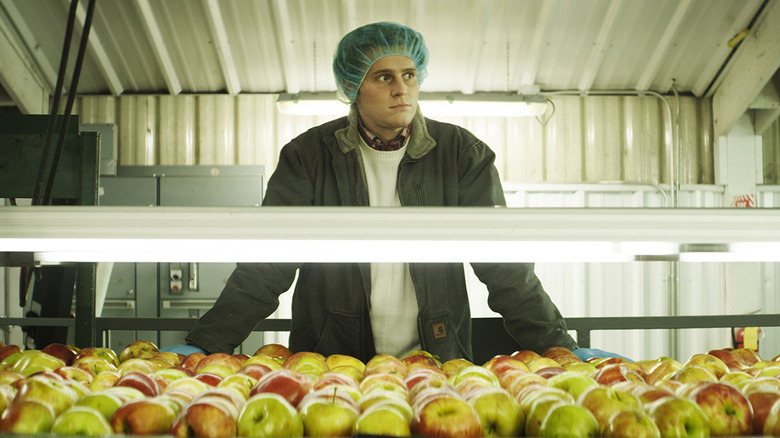 The work of David Sedaris hasn't led to film adaptations, at least until C.O.G. showed up at Sundance earlier this year. The film is based on Sedaris' life story, as related in the book Naked, with Glee's Jonathan Groff starring as David, who takes off from his family to summer in the Northwest US. While living a new life, David learns a lot about himself, and starts to figure out how to deal with people and his own sexuality.
This first trailer makes the film out to appealingly funny and touching, and serves as a great introduction to the film, whether you know Sedaris' work or not.
If anything, this just looks too clean. Groff is a lot more polished than one would ever imagine Sedaris to be while reading Naked. Still, the trailer works on its own, and seems to have kept intact the general voice of the author as originally related in the short piece from which the movie takes its name and story.
C.O.G. hits VOD and theaters on September 20.
This autobiographical comedy is the first-ever screen adaptation of the work of acclaimed writer David Sedaris. Jonathan Groff (Glee) stars as David, a young man who plans a summer in the Northwest with his friend Jennifer (Troian Bellisario of Pretty Little Liars), working on a farm. But when Jennifer unexpectedly bails on him, David is left to dirty his hands alone and jump into a series of misadventures that will take him to unfamiliar – and hilariously uncomfortable – places.