'ABCs Of Death 2' Reveals Full Director List And Search For Director Number 26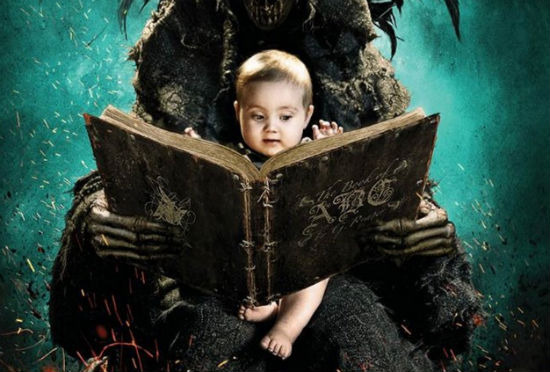 The ABCs of Death film concept is back with 26 more ways to die based on letters of the alphabet. A sequel to the 2012/2013 release is well under way aiming at a 2014 release. Much like the approach taken with the first film, the producers are now in search of an unknown filmmaker to fill the 26th spot.
Along with the contest to pin down the final director, the rest of the full director list has been revealed. It expands on the already announced names such as animator Bill Plympton, Day of the Beast and The Last Circus director Álex de la Iglesia, Room 237 director Rodney Ascher, Japanese director of Cold Fish Sion Sono, Vincenzo Natali (Splice), indie icon Larry Fessenden and The Collection's Marcus Dunstan. Read more about both below.
First up, here's a video explaining the 26th director contest. For more information on how to enter, visit http://26th.abcsofdeathpart2.
com. The deadline is October 31.
Here's the full director list, via the press release.
In a significant departure from the first installment, ABCs OF DEATH 2 is expanding beyond horror directors. Joining the sequel's roster are Julian Barratt of The Mighty Boosh; Todd Rohal (THE CATECHISM CATALYSM); Canada's king of lo-fi, Steven Kostanski (MANBORG); Cuba's Alejandro Brugués (JUAN OF THE DEAD); acclaimed UK commercial director Jim Hosking; Japanese monster-maker Hajime Ohata (HENGE); and Canadian short film wizard Chris Nash (SKINFECTIONS).
Previously confirmed filmmakers include Goya Award winner Álex de la Iglesia (THE LAST CIRCUS, DAY OF THE BEAST), ROOM 237 mastermind Rodney Ascher, Academy Award-nominated animator Bill Plympton; Filipino icon – and Director's Fortnight inductee – Erik Matti (ON THE JOB, MAGIC TEMPLE), Lithuania's Kristina Buozyte and Bruno Samper (VANISHING WAVES), Japan's arthouse provocateur Sion Sono (COLD FISH, SUICIDE CLUB), SPLICE and CUBE's Vincenzo Natali, indie horror icon Larry Fessenden (THE LAST WINTER, HABIT), THE COLLECTION's Marcus Dunstan, France's Julien Maury and Alexandre Bustillo (INSIDE, LIVID), E.L. Katz (director of the SXSW breakout hit CHEAP THRILLS), twin auteurs Jen and Sylvia Soska (AMERICAN MARY, DEAD HOOKER IN A TRUNK), Israel's Aharon Keshales and Navot Papushado (RABIES, BIG BAD WOLVES), A LONELY PLACE TO DIE's Julian Gilbey, Brazil's most controversial filmmaker Dennison Ramalho (NINJAS and LOVE FOR MOTHER ONLY), the founder of Nigerian "Nollywood" cinema Lancelot Imasuen, THE LEGEND OF BEAVER DAM and the upcoming STAGEFRIGHT's Jerome Sable, and animator Robert Morgan – creator of the BAFTA Award nominated short BOBBY YEAH.