'Bears' Trailer: Disney Cuddles Up To Nature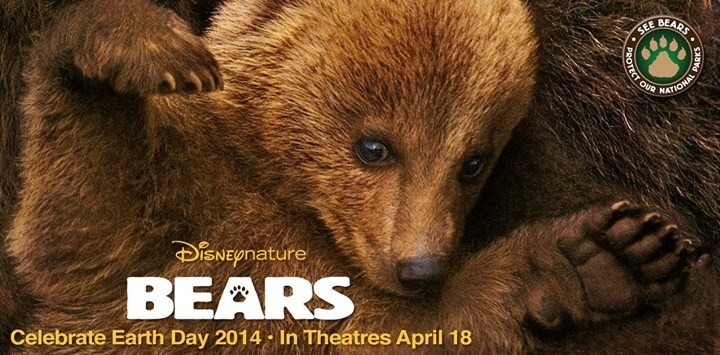 Bears have a dual reputation. On the one hand, there are few things more terrifying than an angry bear in the wild. On the other, they're also really, really cute. Disneynature's upcoming documentary Bears seems more inclined to emphasize the cuddly side of these ferocious creatures, at least if the first full-length trailer is any indication.
As with the studio's previous releases African Cats and Chimpanzees, Bears follows a particular family of wild animals. In this case, it's mama grizzly bear Sky and her two tiny cubs, who reside in Alaska. Alastair Fothergill and Keith Scholey, who previously worked together on African Cats, direct once again. Watch the trailer after the jump.
Bears doesn't promise too many surprises, but if you love nature docs or are especially partial to baby cubs, Bears should hit that sweet spot. Plus, the family angle makes it a great all-ages pick for a family night at the movies. To top it all off, by watching Bears you can help actual bears — a portion of the opening week ticket sales goes to the National Park Foundation.
Bears opens April 18, 2014, just in time for Earth Day on April 22.
In an epic story of breathtaking scale, Disneynature's upcoming true life adventure "Bears" showcases a year in the life of a bear family as two impressionable young cubs are taught life's most important lessons. Set against a majestic Alaskan backdrop teeming with life, their journey begins as winter comes to an end and the bears emerge from hibernation to face the bitter cold. The world outside is exciting — but risky — as the cubs' playful descent down the mountain carries with it a looming threat of avalanches. As the season changes from spring to summer, the brown bears must work hard to find food—ultimately feasting at a plentiful salmon run — while staying safe from rival male bears and predators, including an ever-present wolf pack. "Bears" captures the fast-moving action and suspense of life in one of the planet's last great wildernesses — Alaska!