Trailer For Hayao Miyazaki's 'The Wind Rises,' Now With Subtitles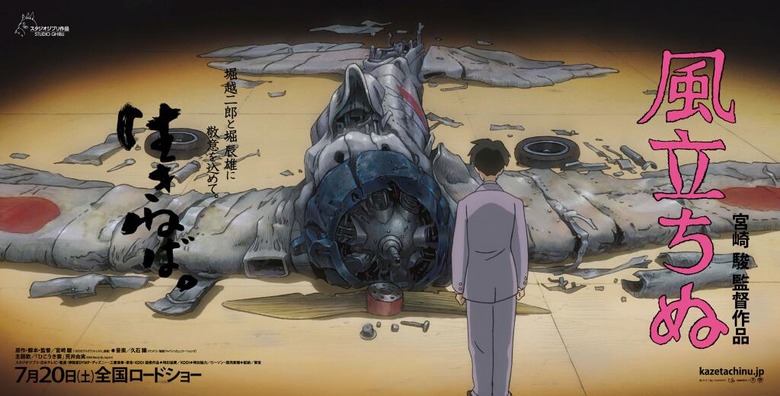 Hayao Miyzaki's new film The Wind Rises has been a box-office monster in Japan, coming in at number one for a month straight. We've seen a trailer, but now thanks to the Toronto International Film Festival, which will soon host the film's premiere outside of Japan, we can get a subtitled version of the footage.
Check it out below.
The film is inspired by the life of Jiro Horikoshi, who designed famed World War II combat plane the Mitsubishi A6M Zero. But the film is not a pro-war or overly nationalistic statement. In fact, the filmmaker has talked about his realization early in life that Japan "fought a truly stupid war," and an essay Miyazaki penned to accompany the film explains his view that current economic and political conditions in Japan feature eerie parallels to pre-WWII situations.
The film and essay have generated some controversy in Japan, as the filmmaker criticizes recent efforts to amend Japan's constitution to allow a standing military force, a thing prohibited in the country's post-war constitution. (Japan has a Self-Defense Force, but the SDF holds a very different global role than a traditional standing military would.) The Dissolve has a good, quick rundown of the controversy.
Here's the trailer:
The Wind Rises will have its North American premiere at TIFF next month. We don't have US distribution info yet.
This decade-spanning epic from maestro Hayao Miyazaki is his most unique films to date, inspired by the true stories of Jiro Horikoshi, visionary designer of one the most beautiful airplanes in history—the famed Zero fighter—and the poet Tatsuo Hori, whose verses are brought to life by the vivid animation of Studio Ghibli.