'Muhammad Ali's Greatest Fight' TV Trailer: Out Of The Ring And Into The Courtroom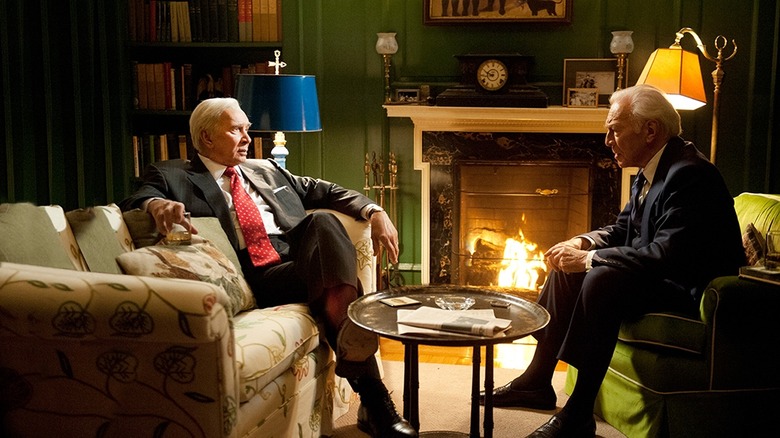 With a title like Muhammad Ali's Greatest Fight, you'd think it'd be safe to assume HBO Films' upcoming release was a sports film. But no, Stephen Frears' drama follows Ali's historic Supreme Court battle to stay out of the Vietnam War.
Ali was drafted in the '60s but refused to go, citing his religion and declaring himself a conscientious objector. As a consequence, he was convicted of draft evasion and stripped of his title and boxing license. He appealed the conviction all the way to the Supreme Court, which is where Muhammad Ali's Greatest Fight picks up.
Christopher Plummer, Frank Langella, and Danny Glover portray some of the Supreme Court justices. Interestingly, Ali himself isn't played by an actor — he appears only archival footage. Watch the new trailer after the jump.Muhammad Ali's Greatest Fight premiered at Cannes earlier this year to mixed reviews. Screen Daily was a fan, declaring that "History lessons should be as much fun to follow as Stephen Frears' history-linked films," but not everyone found it so delightful.Variety called the movie "a worthy but faintly dull civics/history lesson," while The Guardian sighed that it was "too genial, too lightweight, and altogether too deskbound." At least the performances are top-notch — even by Ali, whom The Guardian found "almost radioactive with charisma."Muhammad Ali's Greatest Fight will air on HBO this fall, although an exact premiere date has not yet been announced. Benjamin Walker, Pablo Schreiber, Ed Begley Jr., and Bob Balaban also star.
MUHAMMAD ALI'S GREATEST FIGHT looks at Muhammad Ali's historic Supreme Court battle from behind closed doors. When Ali was drafted into the Vietnam War at the height of his boxing career, his claim to conscientious objector status led to a controversial legal battle that rattled the U.S. judicial system right up to the highest court in the land.