'Fading Gigolo' Trailer: In Which John Turturro Is A Hooker And Woody Allen Is His Pimp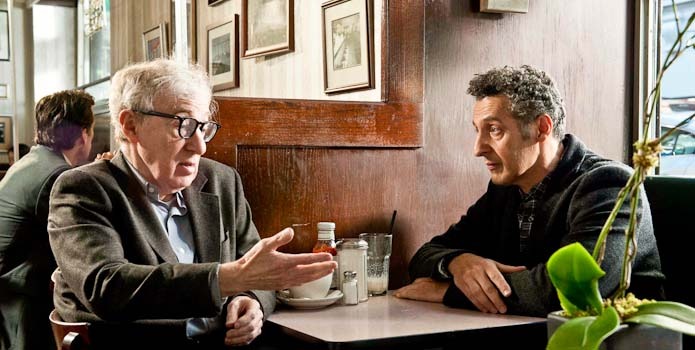 John Turturro probably isn't the first person who comes to mind when you think of a prostitute, and Woody Allen is no one's idea of a stereotypical pimp. Nor would you think Sharon Stone and Sofia Vergara would be the first in line to utilize their services. But all of this unexpected casting comes together in Fading Gigolo, the upcoming TIFF comedy written by, directed by, and starring Turturro.
Fioravante (Turturro) is a florist in need of some extra cash, who turns to prostitution with the assistance of his bookseller pal Murray (Allen). The first trailer is mostly just lighthearted fun and games, but presumably they run into some kind of conflict somewhere down the line. Watch the video after the jump.
Films about prostitution run the gamut from broad comedy to gritty drama, and this one seems to fall on the light and sweet part of the spectrum. There seems to be a plotline about Fioravante falling in love — which is apparently de rigeur for any movie about emotionless sex — but the trailer focuses mostly on the funny good times, and not the messy romantic stuff.
Here's the poster, which seems to borrow from American Beauty. The rose petals make sense, since Turturro's character works with flowers in his day job. But given the premise of this particular film, wouldn't it actually make more sense if those were a Turturro's hips instead of a lady's?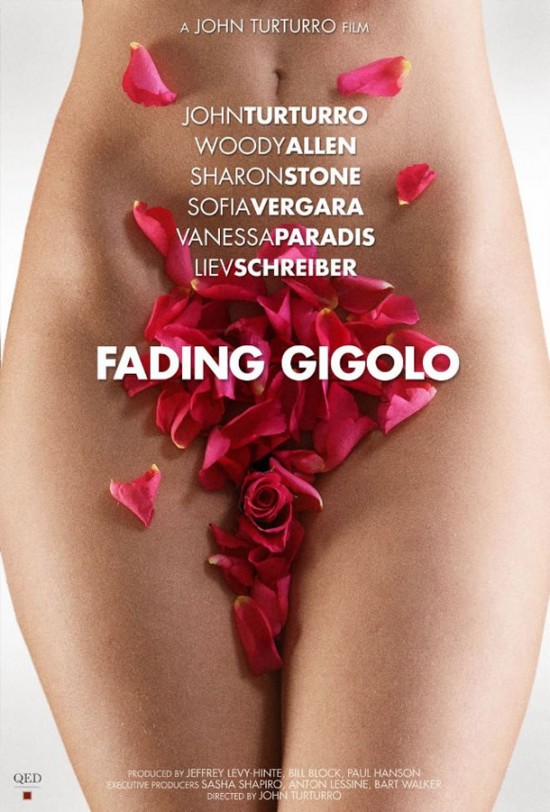 Fading Gigolo premieres at TIFF next month. No U.S. theatrical release date has been set.
Woody Allen plays as bookseller-turned-pimp to John Turturro's middle-aged neophyte hustler, in actor-writer-director Turturro's inspired left-field comedy. The premise is as inspired as it is absurd, and Turturro carries it off with his own affecting and surprisingly romantic vision of New York City.