'Iron Man 3' Deleted Scene Features The Mandarin Commenting On Bomb Explosion; Plus Robert Downey Jr. Gag Reel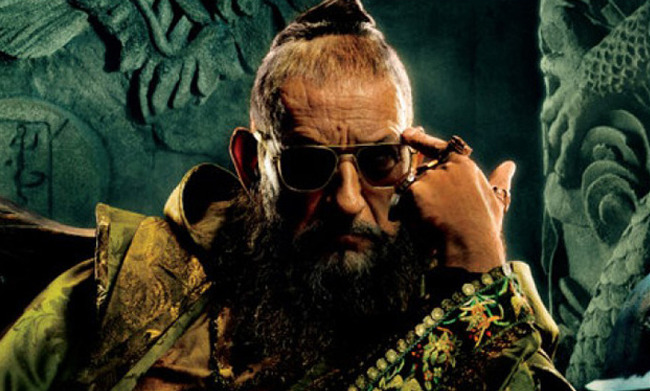 Briefly: The year's biggest hit, Iron Man 3, is coming to Blu-ray September 24 and the first of several deleted scenes has just hit the net. In it, the Mandarin (Ben Kingsley) hints at a reveal to come later as he offer some brief comments on the explosion at the Chinese Theater in Hollywood.
It's a brief scene, but more Mandarin is more Mandarin. Check it out below, along with a gag reel featuring Robert Downey Jr.
Thanks to USA Today for the deleted scene.
And thanks to Yahoo for this funny gag reel, featuring Robert Downey Jr. getting wacky.
Iron Man 3 hits Blu-ray on September 24.