Rumor: Hugh Jackman Offered $100 Million To Keep Playing Wolverine?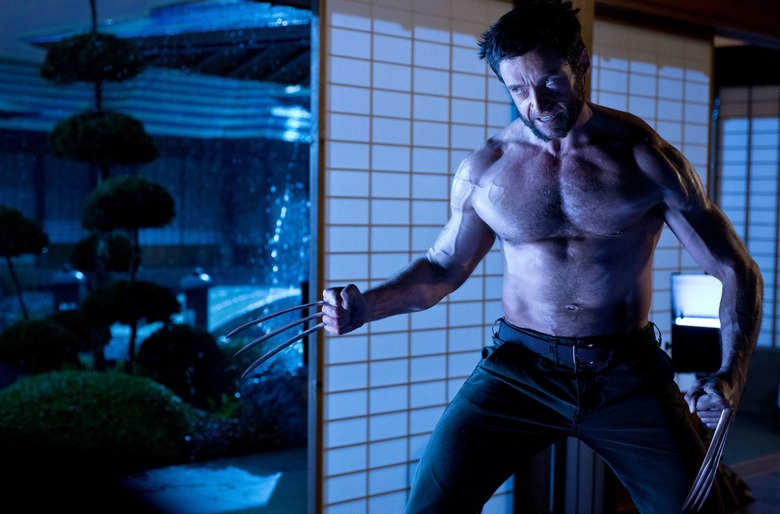 Fox's X-Men universe is a rich one filled with beloved characters of all kinds. But by far the most recognizable figure in it is Wolverine, played by Hugh Jackman in a record seven films: X-Men, X2, X-Men: The Last Stand, X-Men Origins: Wolverine, X-Men: First Class, The Wolverine, and the upcoming X-Men: Days of Future Past.
Which means Jackman's been brandishing those adamantium claws for well over a decade. At this point, it'd be understandable if he felt the urge to move in. But Fox, not surprisingly, is hoping he'll stick around, and rumor has it they're willing to pay him very handsomely to do so. Like, $100 million for four movies handsomely. Hit the jump to get the dirt.
However, Jackman has reportedly not made a decision. "It's not every day an actor gets offered this kind of paycheck, but Hugh vowed never to lock himself into any multipicture deals after X-Men," a "close pal" told the rag. "He hasn't given any kind of answer yet, so at least he's considering it."
It's worth keeping in mind that The National Enquirer doesn't exactly have the best track record when it comes to this stuff. But some of their scoops turn out to be true, and this rumor at least has the ring of plausibility to it.
Fox is clearly invested in building up their Marvel/X-Men franchise, and Wolverine is arguably the single most popular character in that franchise. He's the only one who's gotten a standalone film — two, actually, with the second one doing well enough to possibly merit a sequel. Moreover, since the character doesn't age, the studio can't easily replace him with a younger actor should the prequel series continue.
Meanwhile, Jackman is doing just fine outside of the X-Men franchise. He's starred in a variety of interesting non-superhero projects over the past several years including Darren Aronofsky's The Fountain and Christopher Nolan's The Prestige, and even earned an Oscar nomination for Tom Hooper's Les Miserables. It's easy to imagine him enjoying a satisfying, albeit less lucrative, career even if he walked away from the X-Men franchise.
Whether or not The Enquirer's story checks out, there will come a time when Jackman has to consider whether he wants to stay with the series. Do you want to see him stick around? Do you think he's worth the rumored $100 million payday?