Marvel And Disney Tease Something "Weird" At D23 Expo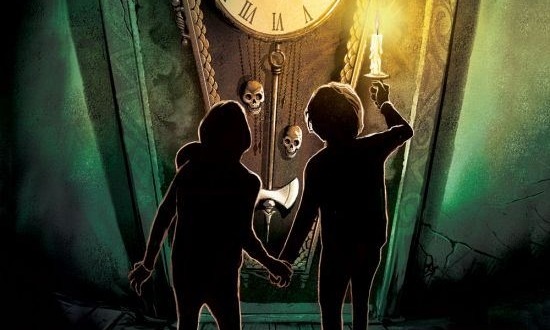 A few days before D23 kicked off this past weekend, Marvel and Disney hinted at the announcement of a new mystery project. Attendees were urged to "ask for something WEIRD" at the Walt Disney Parks & Resorts Pavilion, which launched a whole bunch of theorizing about what that something might be.
Now that the expo's come and gone... well, we still don't know that much more about the secretive endeavor, actually. Apparently, Disney prefers to take its sweet time doling out the details on this one. But we do have confirmation that it's a comic book, and we have a first peek at some artwork for it. Hit the jump to check it out.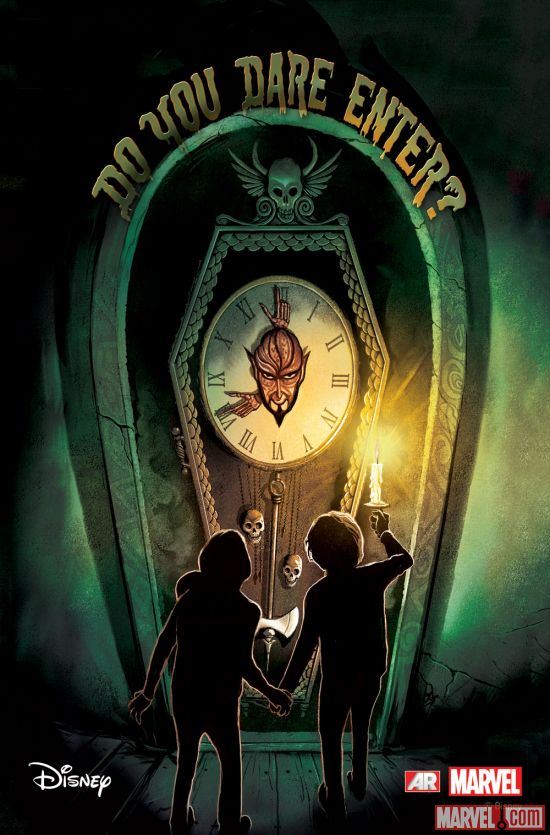 As you can see, there's a Marvel AR logo in the bottom right corner. Using the Marvel AR mobile app brings up a short video featuring Marvel editor Bill Rosemann, in which he exhorts fans to "stay tuned for demented details on this all new comic book project from your freaky friends at Marvel and Walt Disney Imagineering." A text card promises a "weird update" in September.
All that tells us for certain is that the "something weird" is a comic book of some sort, but all clues point to it being something to do with the never-made Museum of the Weird attraction. There's that loaded wording, first of all, and the fact that the Disney Imagineers are pitching in with the project. The artwork and tagline above, too, looks like it could fit.
The idea for a Museum of the Weird attraction arose several decades ago, but the plans were eventually scrapped. (Some of the key components were later incorporated into the Haunted Mansion.) A few years ago, the studio began developing a movie based on the idea, but that hasn't come together, either. As of now, it sounds like the comic book will likely come first, and then perhaps the movie.
And if those do well enough, who knows — Disney's dreams for a Museum of the Weird attraction could come true somewhere down the line after all.