Max Landis Explains What His 'Chronicle' Sequel Would Have Been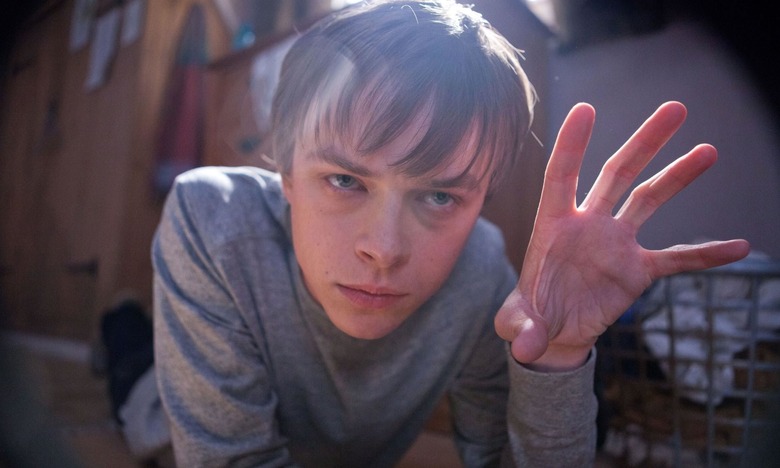 The first Chronicle did well enough that Fox quickly snapped screenwriter Max Landis back up to pen a sequel. But then word spread that the studio was displeased with Landis' take, and several months later Landis confirmed that he'd been taken off the film.
Part of the problem had been that Fox wanted Chronicle 2 to be more of the same, while Landis had something completely new and different in mind. Now he's offered some juicy details on what, exactly, that something was — along with an admission that Fox may have been right to drop his original idea. Hit the jump to read his comments.
In retrospect, I'm not even sure if fans of the first film wouldve been ready or eager for my second installment as originally written.
Gone was the aspirational 'what would you do,' gone were the pranks and bromance, gone were lovely tragic Andrew and hopeful, bright Steve.
While Matt (Alex Russell) was expected to return for the sequel, it sounds like the protagonist would've been a new character.
In their place was a dark, frustratingly unblinking stare into a complicated world that posed the question is it worth it to be a hero... [t]old from the point of view of a heartbroken and insane woman who would martyr herself to the cause of being the world's first villain.
It was, in my estimation, a sequel that elaborated on the ideas and situations from the first to create a different genre of movie.
In the best of worlds, in my optimisitc but wildly prejudiced eyes, this could make it an Aliens, a Terminator 2...in the worst a Grease 2.
The most frustrating thing is that I don't know if I'll get the opportunity to explain what MOGO was or what he was doing in that cave.
Interestingly, Landis revealed that he'd envisioned the franchise eventually leading to an Avengers-esque climax.
So at the end of the day, maybe it's better that Martyr never saw the light of day. Sad I didn't get to do some of my other versions.
The multi-movie low budge Chronicle-based found footage superhero universe culminating in an Avengers type team up was a real good one.
One of the great things about the first Chronicle was how fresh it felt. Handsome young people with superpowers are a common sight at the multiplex these days, but Landis and Josh Trank managed to put a new and exciting spin on the familiar premise. Martyr sounds like it could've pulled off a similar accomplishment. Sympathetic villains crop up in comic book movies from time to time, but it's rare to see a whole movie from the perspective of the bad guy (or gal, in this case).
Unfortunately for Trank, though, big studio franchises are built on familiarity, not offering something drastically different with each successive installment. So as bummed as we are to hear Martyr will never get made, it's sadly easy to understand why Fox felt skittish about changing the formula.