'How I Live Now' Trailer: Saoirse Ronan Faces World War III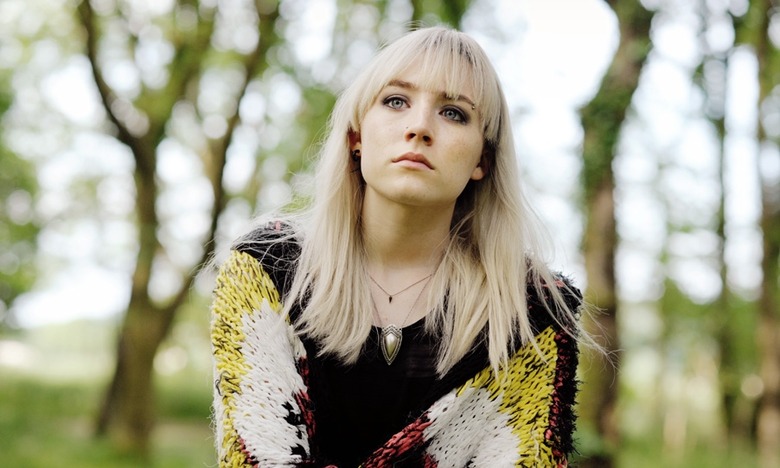 Saoirse Ronan has already seen the world end once this year, in the Stephenie Meyer adaptation The Host. But in How I Live Now, the new drama by The Last King of Scotland helmer Kevin MacDonald, the enemy isn't invading aliens, but bitter humankind.
The Irish actress plays American gal Daisy, who's sent to stay with distant relatives in the English countryside when World War III breaks out. Though she initially feels out of place, she eventually warms to her cousins and even strikes up a romance with one of them, the handsome Edmond (George MacKay). With Daisy's aunt Penn (Anna Chancellor) stuck in Oslo thanks to the war, the kids enjoy an idyllic freedom for a time.
But as the conflict worsens, soldiers arrive at their remote farm and take the kids away, splitting the boys and girls apart. Daisy struggles to survive and, eventually, reunite with her cousins. Watch the first trailer after the jump.
Tough teens in war-torn dystopias are all the rage right now, but How I Live Now sets itself apart from The Hunger Games and its many imitators by taking a more intimate, grounded approach to the topic. The world Daisy lives in looks recognizably like ours, as the story is apparently set in the very near future, and she doesn't seem like a heroic maverick so much as a typical teen brat caught in terrible, extraordinary circumstances.
The film was adapted from Meg Rosoff's novel of the same title, which earned accolades upon its release in 2004. The book sounds powerful and dark, and with Macdonald at the helm we can hope he hasn't watered the story down to make it more kid-friendly.
How I Live Now opens October 4 in the U.K. U.S. distributor Magnolia has yet to announce a release date. Tom Holland and Harley Bird also star.