Watch Tom Hiddleston Sing "The Bare Necessities" From 'The Jungle Book'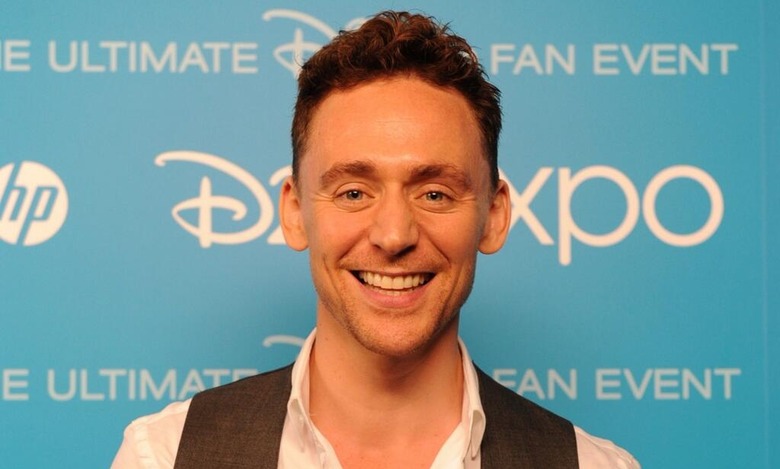 Tom Hiddleston sure knows how to work a crowd. Although his entrance at D23 wasn't quite as dramatic as his big Loki monologue from Comic-Con, what it lacked in menacing villainy, it more than made up for in adorable musicality.
The Brit actor was at the event to promote The Pirate Fairy, Disney's new animated musical about a badass fairy and a young Captain Hook. Christina Hendricks voices the former, while Hiddleston voices the latter.
It's unclear whether they'll provide the characters' singing voices as well as their speaking ones, but either way Hiddleston seemed more than happy to show off his pipes — and his lingering affection for Disney's The Jungle Book. He serenaded the audience with Baloo's signature tune "The Bare Necessities," as his co-star Hendricks gamely danced along. Watch the video clip after the jump.
The Pirate Fairy will hit in Spring 2014.