This Week In Trailers: InRealLife, This Is Martin Bonner, Herb & Dorothy 50x50, Wax Trax! Records: The Documentary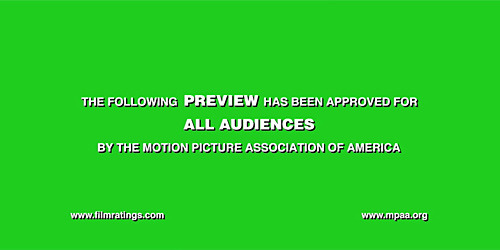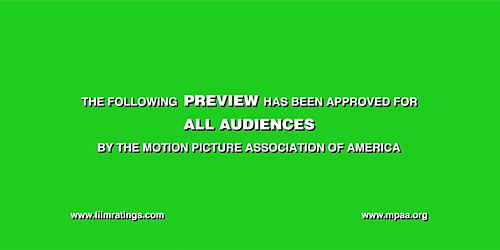 Trailers are an under-appreciated art form insofar that many times they're seen as vehicles for showing footage, explaining films away, or showing their hand about what moviegoers can expect. Foreign, domestic, independent, big budget: What better way to hone your skills as a thoughtful moviegoer than by deconstructing these little pieces of advertising? This week we start a revolution from a record shop, donate a s-ton of art to our community, get out of jail free, and try to understand what these meddling kids are doing online today.  InRealLife TrailerBeeban Kidron's look at the wired culture of adolescent boys and girls looks to connect with a mighty thesis.
It's not enough that thought leaders on our wired culture like Douglas Rushkoff write incredibly thorough and biting analysis of where we're going as a wired nation but it's trailers like this that show us who is at the forefront of that evolution. It's the kids of today who are being indoctrinated into a world of information and entertainment that can be accessed immediately. And the trailer doesn't succeed just on a "No duh" examination into this land of endless data, it succeeds because it begins to draw in elements of security and privacy when the notion of personal information, and the lock-down of it, is being talked about with greater intensity. What does Facebook have the right to do with your information, what is being used without your explicit consent, what does privacy even mean in this age of free internet? Rhetorical questions that might have answers here and it does just enough to get you riled up.
Wax Trax! Records: The Documentary Trailer"The only reason you're still alive is because someone/Has decided to let you live" - "Dogma", KMFDM
I don't have many regrets but this is one.
Growing up in Chicago (let's be honest, a suburb of Chicago) this was one of those places I always meant to go to if only because I heard so much about it. Never knowing much about the pedigree of why it was a Valhalla of vinyl and why so many people were in love with its vibe was one of those missed opportunities. Fortunately, there is a documentary that is screaming out to the world that I couldn't be more high on seeing. My Life With The Thrill Kill Kult, KMFDM, you were talking about the music that formed many an angry youth's life and what we have here seems to celebrate that with wonderful aplomb. The music was in your face, it was strong, it was driving, and it made for the soundtrack for one of the best action sequences in The Crow.
What is so interesting is that there is a definite narrative structure but it's wrapped in this delectable pastiche of sight and sound. It's lo-fi but you understand exactly what everyone is getting at and communicating. You want to know more because, dammit, these people looked like they were hip before hipsters became something of a negative association. These were a band of brothers who made something that was destined to fail when you listen to how awful their business acumen was but it was going to be a rocket ship ride that was never meant to come back to earth. Directors Joe Losurdo and Christina Tillman are on the right path if this can be an amalgam of the spirit and life of a little record store, and label, that could. And did.
Herb & Dorothy 50x50 Trailer
This feels like a well-worn shirt.
Director Megumi Sasaki is in the rarified company of people who have made a follow up documentary to the documentary they created. In 2008, Sasaki made a doc about a couple of incredibly average means who had amassed an incredible collection of modern art through their lifetime. Worth millions, this couple saw their collection not something that should be bought and sold like commodities but as gifts to the people of this nation to be able and experience. It was incredibly kind and genuine, and the documentary in 2008 documented this. However, Sasaki seems to have felt that the second chapter of this story needed telling.
The reason why it feels like an old piece of clothing is that there's comfort here. There's a familiarity with these people who we've met before. These are works of art that are finding their way out of the shadows of having been collected and are now racing forth into the open, a blunderbuss of experiences waiting to happen to fresh eyes. The focus, really, seems to be on children who are having the opportunity to see this artwork and have their creative minds shaped in some way by the opportunity to be in close proximity but it's Herb and Dorothy's commentary about why they've done what they have that has such an impact.
This Is Martin Bonner Trailer
There is a sad beauty about this one.
Director Chad Hartigan has made something of an anomaly in that here's a movie without anyone that has mass recognition yet it completely envelops you in this visual warm embrace. The trailer is mysterious at first, not really giving you anything but the premise that here's a guy who is new at his job, but it's about something else entirely. You have a guy who is being released from the joint and this newbie seems to be the one responsible for his reintroduction back into society. I'm not sure if it's a story about a parole officer and his ward but it just feels more important than that. There's a tenderness that comes across as the music, the tempo, the pull-quotes, it all draws you into this world where your core focus isn't on the stars and how well they come off but on the story that it's trying to tell. The end result is a trailer that has some poignancy without it ever seeming maudlin.
Nota bene: If you have any suggestions of trailers to possibly be included in this column, even have a trailer of your own to pitch, please let me know by sending me a note at Christopher_Stipp@yahoo.com or look me up via Twitter at @Stipp
In case you missed them, here are the other trailers we covered at /Film this week:
The Hunger Games: Catching Fire International Trailer - Can't tell, really, what's so different about this version.
Philomena Trailer - Looks like a sweet, genteel ride.
How I Live Now Trailer – I don't know if it's apocalypse exhaustion but this is just not connecting with me in any way.
Leslie Iwerks' Imagineering Documentary Trailer - This is how I know I'm obsessed with all things Disney: I'm genuinely disappointed I have to wait until 2016 to see this.
Fading Gigolo Trailer – Maybe something my parents would see but I don't see much appeal beyond that.
Muhammad Ali's Greatest Fight Trailer – I'm left feeling confused after seeing this. Not sure what I'm supposed to think this is.
Bears Trailer - Does exactly what it needs to do and that's entice.
The Wind Rises Trailer – The context helps as well as shaping the gorgeous visuals.
Don Jon Trailer - I appreciate this so much less than the first one.
Vampire Academy Trailer – This will be quite the hit when it finds its way to little girls' sleepovers.
C.O.G. Trailer - It's interesting and, at the same time, sweetly humorous.
McCanick Trailer – What's here just looks kind of basic and been-there-done-that.
300: Rise of an Empire Trailer – Talk about cutting to the chase. Basically tells you everything and just sells the hell out of the effects.
Blue Caprice Trailer – Chilling and grabs a hold your attention without ever letting go.
A.C.O.D. Trailer – High hopes for this one.
The Space Invaders: In Search of Lost Time Trailer – One of the better documentaries you'll see on video gaming.