Jimmy Fallon Takes Over 'The Tonight Show' In February 2014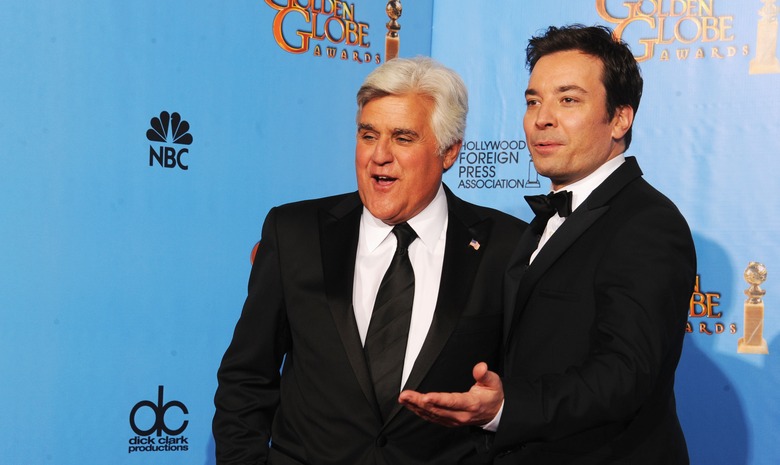 Briefly: We don't cover much late-night TV, but The Tonight Show is an institution and a changing of the guard at the show is a big deal. Negotiations have been taking place for quite some time to end Jay Leno's run as host of the show, with Jimmy Fallon taking his place.
Now we know that Leno's last night as host will be February 6 2014 — that's the night before NBC begins coverage of the Winter Olympics. Fallon's debut as Tonight Show host will broadcast after that Olympic coverage ends. Since the last day of the Olympics is February 23, we'll likely see Fallon as host by the end of that month. And so end's Leno's tenure as perhaps the friendliest, safest voice in late-night TV. He's also one of the most popular, as Variety notes, holding the top ratings position in his time slot for the second quarter in 2013. That makes the changeover — the second time Leno has lost the chair, after a weird and short-lived swap with Conan O'Brien in 2009 — a bit unusual.