Tom Hiddleston Voicing Young Captain Hook In DisneyToon Studios Film 'The Pirate Fairy'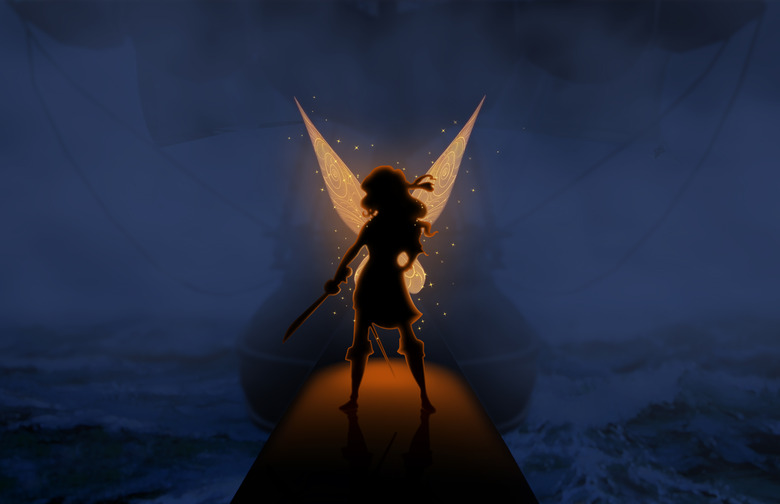 Briefly: An interesting announcement out of D23 involves a new DisneyToon Studios animated film, The Pirate Fairy. The musical animated film is a Tinkerbell spinoff, described as "Hook before the hook." It features Tom Hiddleston as James, a cabin boy who ends up becoming Captain Hook. Christina Hendricks plays the main character Zarina (above), a "red-haired bad-ass fairy who falls for Hiddleston's character" according to Peter and Germain, who are in the hall at D23.
Peggy Holmes directs. At this point we don't know if it will be released to theaters, or just disc. (Given what John Lasseter said yesterday about the evolution of DisneyToon Studios, theatrical seems likely.) More info from Disney is below. 
When a misunderstood dust-keeper fairy named Zarina steals Pixie Hollow's all-important Blue Pixie Dust, and flies away to join forces with the pirates of Skull Rock, Tinker Bell and her fairy friends must embark on the adventure of a lifetime to return it to its rightful place. However, in the midst of their pursuit of Zarina, Tink's world is turned upside down. She and her friends find that their respective talents have been switched and they have to race against time to retrieve the Blue Pixie Dust and return home to save Pixie Hollow. With comedy, heart and epic thrills for the whole family, "The Pirate Fairy" sets sail Spring 2014.