Mel Gibson And Antonio Banders Confirmed For 'The Expendables 3'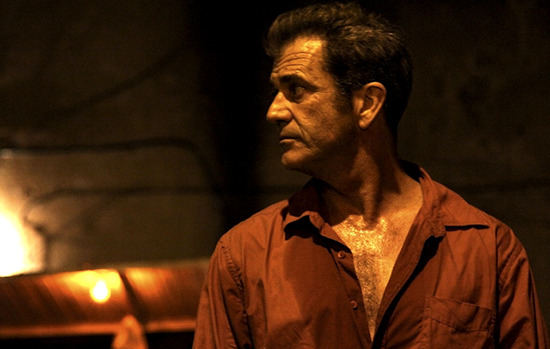 Sylvester Stallone has been dropping bombs on Twitter in the past couple days, beginning with the announcement that Bruce Willis would not appear in The Expendables 3, but that Harrison Ford had been added to the cast.
Sly has now confirmed the participation of Mel Gibson (he's the bad guy) and Antonio Banderas for the third Expendables movie. And there's an interesting statement from the CEO of Lionsgate, who seems to be attempting to prevent Bruce Willis from being totally pissed off about the Expendables situation.
First up, Stallone confirmed the new casting to EW. That's good stuff for those who are enjoying the thought of Gibson embracing villain roles of late. (He's also a baddie in Machete Kills. Banderas is in that one, too.)
But the funny bit here is the Lionsgate CEO seemingly trying to back away from Stallone's anti-Willis subtweet the other day.
Short recap: Stallone said in one tweet that Willis was out and Ford was in for Expendables 3. He then went on to rant, all-caps, that being lazy and greedy is a sure formula for career failure. The general consensus was that he was referring to Willis, and indeed THR ran a piece reporting that Willis had been booted from the film because he wanted $4m for four days of work. (The production had offered him $3m.)
Then, on an earnings call yesterday, CEO Jon Feltheimer said that cast deals "are being negotiated up to the last day" going on to add "you just never know... even on that part." He also noted that "the franchise is going to have a lot of new and exciting blood in it." Combined with Stallone's comments that seem to point to Willis, one way to read this is that Willis could still end up in the movie. Stranger things could happen.
The Expendables 3 will also feature Arnold Schwarzenegger, Jason Statham, Kellan Lutz, Ronda Rousey and Victor Ortiz. Rumored additional cast members are Jackie Chan, Wesley Snipes, Nicolas Cage and Milla Jovovich. Expect confirmations for some of them soon. The Expendables 3 will be directed by Patrick Hughes and is scheduled to arrive in theaters on August 15, 2014.