Avatar-Land: Findings From Disney Imagineering's Pandora Research Trip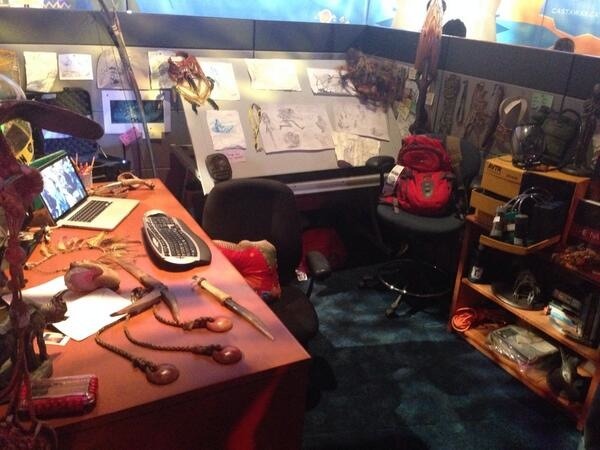 We haven't heard much about the Disney's plans for Avatar-Land since the company first announced their plan to bring Pandora to the Magic Kingdom back in September 2011. And it doesn't seem like they will be revealing anything new during D23 Expo this weekend, but Disney Imagineering did offer a little tease in their pavilion on the show floor. The tease is in the form of an exhibit of all the souvenirs they brought back from their "research trip to Pandora". Check out the photos after the jump.
What does any of this mean? Can you spot any hidden clues to what the new land and attractions might hold? Tell us what you see in the photos, in the comments below.
Photos by Alyssa Saucedo