See How Disney Is Teasing Future 'Star Wars' Theme Park Attractions At D23 Expo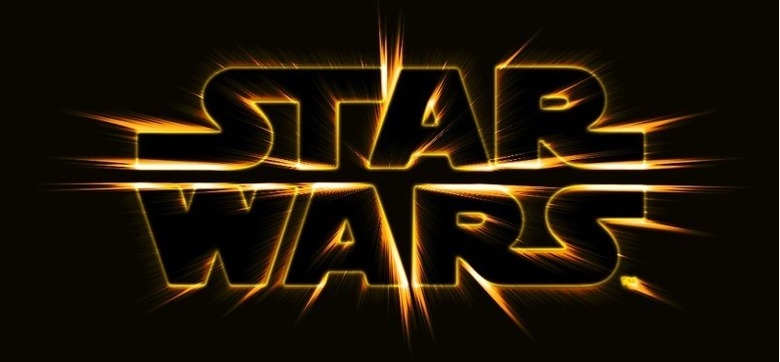 Disney's annual fan convention D23 expo kicks off today, and while we'll have to wait until early Saturday afternoon for Episode VII information (if they reveal anything at all), I was able to get a peek at what Disney is cooking for the future of Star Wars in Disney theme parks. The "tease" was found contained within the awesome Imagineering pavilion. What is the tease? Find out after the jump.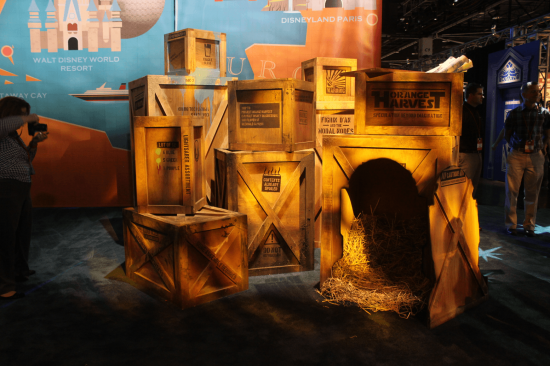 A section of boxes sit in the middle of the Imagineering pavilion, some featuring the marking "Orange Harvest". Star Wars fans know that "Blue Harvest" was the production codename for Star Wars Episode VI Return of the Jedi. Disneyland is located in the "O.C.", Orange County California. The subtitle reads "Speculation Beyond Imagination". So Disney definitely wants Star Wars fans and Disneyland fanatics to speculate.
One of the big boxes features a hole the shape of R2-D2. Many of the other boxes feature a fun Star Wars easter eggs and references. See some of the photos below.
Photos by Alyssa Saucedo