There's A 'Chicken Soup For The Soul' Movie In The Works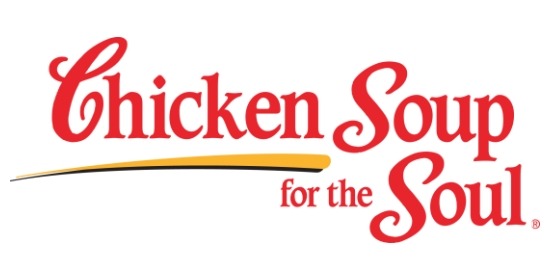 The '90s are back in a big way, and that means it's about time for someone to tackle one big of-the-era trend we bet you'd forgotten all about: Chicken Soup for the Soul. Alcon Entertainment has acquired Jack Canfield and Mark Victor Hansen's series of inspirational books with the intention of adapting it for the big and small screens.
While TV plans are up in the air right now, the film version is already making progress. Brandon Camp (of the Aaron Eckhart-Jennifer Aniston dud Love Happens) has been tapped to write the screenplay, with Jordan Kerner (The Smurfs) and others producing. More details after the jump.
Canfield and Hansen published the original Chicken Soup for the Soul in 1993. Its runaway success launched a series with over 200 different titles to date, most of which follow the original's format of motivational short stories and essays. Over 100 million copies have been sold worldwide. The franchise has also expanded to include actual chicken soup, pet food, games and puzzles, and calendars.
Using a self-help book for source material is unusual, but not unheard of. Alcon Entertainment was behind one recent example, the star-studded What to Expect When You're Expecting. Prior to that, Warner Bros., who's distributing Chicken Soup for the Soul, successfully turned He's Just Not That Into You into a fizzy romcom.
Plot details on the Chicken Soup for the Soul film have not been revealed, but TheWrap reports that Camp's screenplay will be "inspired by a variety of characters and stories from the Chicken Soup for the Soul series." That sounds it could be another ensemble drama with interconnected vignettes — basically, the structure of What to Expect When You're Expecting combined with the saccharine uplift of The Blind Side, another Alcon/Warner Bros. title.
None of which really sounds like my cup of tea (or cup of soup, as it were) but clearly someone out there wants to see this stuff, or else those movies and these books wouldn't be such massive hits. This film isn't likely to win critical acclaim or awards, but I wouldn't be surprised to see it make a ton of money.