'Paranormal Activity' Will Rise Twice In 2014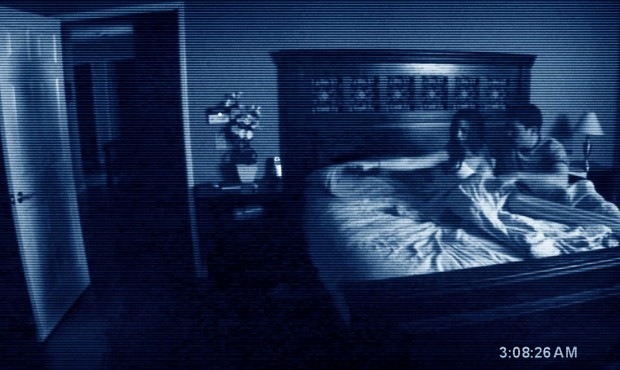 Briefly: Paramount and Blumhouse Productions have been very happily cranking out a new Paranormal Activity film each year since the first became a smash hit in 2009. But the fifth film won't hit this October. It was pushed back not long ago, and we know now that Paranormal Activity 5 will open (as expected, more or less) on October 14, 2014. There are no announced writers or directors for the film at this point.
But there's another dose of supernatural found-footage horror coming before that October '14 date. STYD reports that the first spin-off from the series, aimed at the Latino audience and called Paranormal Activity: The Marked Ones, will be one of the first films out of the gate next year. Release is planned for January 3 2014.  Paranormal Activity 2-4 writer Christopher Landon directed the film, and this confirms the expected January release date.
We don't know what the story of The Marked Ones will be at this point. We understand that it is set in the same general world as the other films, but don't know if it relates directly to the story established in the first four core films in the series.