First Look: Kate Winslet And Josh Brolin In Jason Reitman's 'Labor Day'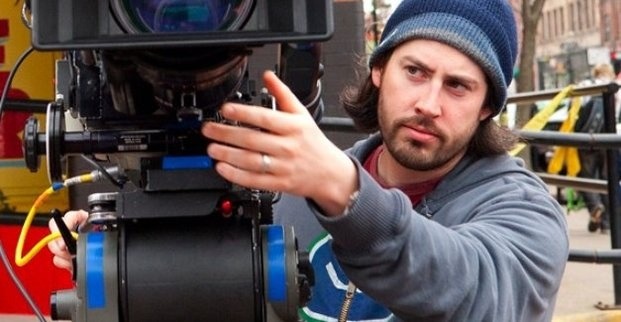 With the actual Labor Day just a few weeks away, the first still from the movie Labor Day has started making the rounds. (In fact, it kinda made the rounds a week or so ago, when TIFF ran it by accident. But now it's official.)
Directed by Jason Reitman and based on the novel by Joyce Maynard, the drama stars Kate Winslet and Gattlin Griffith (Changeling) as a mother and son who take in an escaped convict (Josh Brolin) over a weekend.
With names like that, Labor Day already sounds like a serious awards contender. Paramount apparently thinks so too, as it's slotted the pic right in the heart of awards season. See the image after the jump.
All of those aspects come together in the first image below.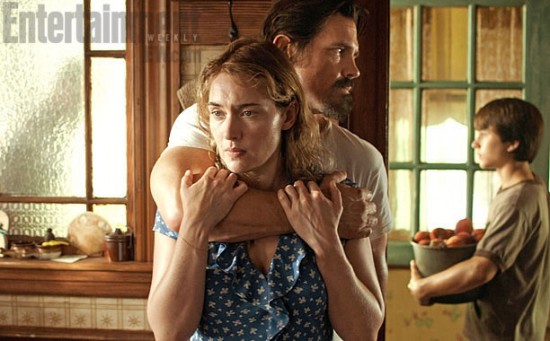 It's tough to tell what exactly is going on in the picture. Brolin's grip on Winslet could be read as either a protective gesture or a threat. But that's the idea, as Reitman explains. "That image is meant to say both things at the same time," he said. "There is an undeniable bond, they're both scared, but they both seem to need each other."
The weekend proves to have a lasting impression on young Henry, who's played as an adult by Tobey Maguire. Clark Gregg, James Van Der Beek, and Dylan Minnette also appear. Labor Day opens Christmas Day 2013.
"LABOR DAY" centers on 13-year-old Henry Wheeler, who struggles to be the man of his house and care for his reclusive mother Adele while confronting all the pangs of adolescence. On a back-to-school shopping trip, Henry and his mother encounter Frank Chambers, a man both intimidating and clearly in need of help, who convinces them to take him into their home and later is revealed to be an escaped convict. The events of this long Labor Day weekend will shape them for the rest of their lives.