Ang Lee To Direct 3D Film Focused On Classic Boxing Matches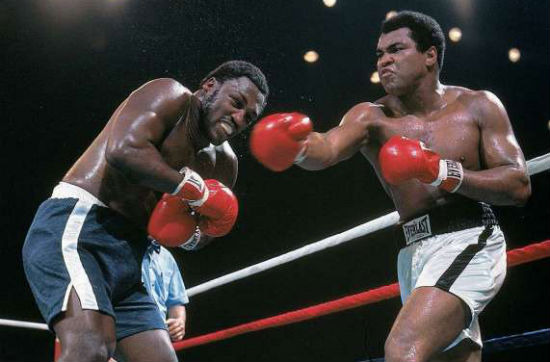 After you win an Oscar for Best Director, the world is your oyster. There's no better time to make an out-of-the-box passion project. After winning for Brokeback Mountain, Ang Lee made two smaller, niche films. He then made Life of Pi, won another Oscar, and it seems he's going to follow that with something even more surprising.
Deadline has learned Lee's next project could be a 3D narrative that centers on classic boxing matches of the Sixties and Seventies such as the epic battles between Muhammed Ali and Joe Frazier.
According to Deadline, Lee has the currently untitled project set up at Universal they're describing it as "an epic look at the boxing world of the 1960s and 1970s, as seen through the prism of its biggest rivalries and greatest fights. That will include the showdown between Joe Frazier and Muhammad Ali that was called the Thrilla In Manila."
What exactly that means — whether or not the boxers will be the stars, or if the film will follow some outsider living in the sport's iconic period — is unclear. What is clear is Lee is excited by the idea of filming recreations of these fights in immersive 3D.
Maybe it's just me, but I totally can see this framed around a journalist from Ring Magazine or Time, traveling the world, covering an era that featured such fighters as Sonny Liston, Muhammed Ali, George Foreman, and Joe Frazier. (That's just in the Heavyweight division, there are many more.)
As a fan of sports films, and Ang Lee, these elements are incredibly intriguing. Do you think the result will be as exciting?