'A Celebration Of Harry Potter' Coming To Universal Orlando Next Year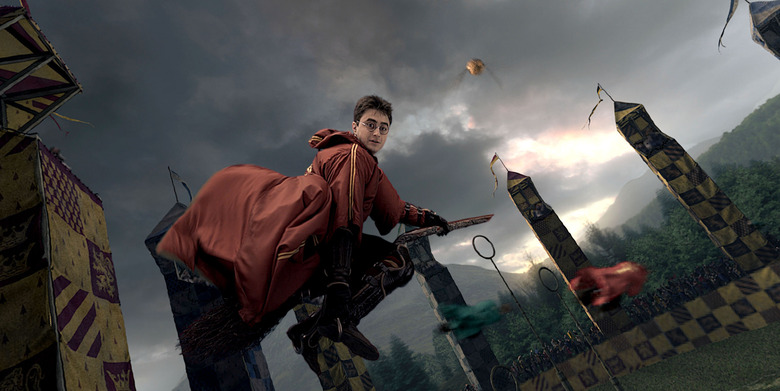 It's been six years since the last Harry Potter book came out, and two years since the last Harry Potter movie hit theaters. But the Harry Potter fandom remains as devoted as ever, and Warner Bros. and Universal Orlando Resort want to do their part to keep it that way.
The studio will host A Celebration of Harry Potter at the theme park next year, a three-day convention similar to the Star Wars Celebration that Star Wars enthusiasts have been enjoying for years. Hit the jump to get all the details.
Most Celebration activities will be open to regular park goers and annual members. For the really diehard fans, though, there are special event packages running $395-$675 that give customers exclusive access to certain perks. Those include a private evening reception in the Wizarding World of Harry Potter park, reserved seating at events, express lines for rides, early access into the park, and additional options for dining. The packages also include hotels, either at Universal Orlando Resort or in a nearby partner hotel. Tickets go on sale August 22.
The Harry Potter franchise has proved a boon for Universal Parks & Resorts. The first Wizarding World of Harry Potter, which opened in Orlando in 2010, led to a 68% increase in attendance in the first three months of 2011. Construction is currently underway on Wizarding Worlds for Universal Studios Japan and Universal Studios Hollywood. A Celebration of Harry Potter should help Orlando attract guests during the winter months, when attendance tends to be slow.