Watch A Gag Reel From Season 5 Of 'Breaking Bad'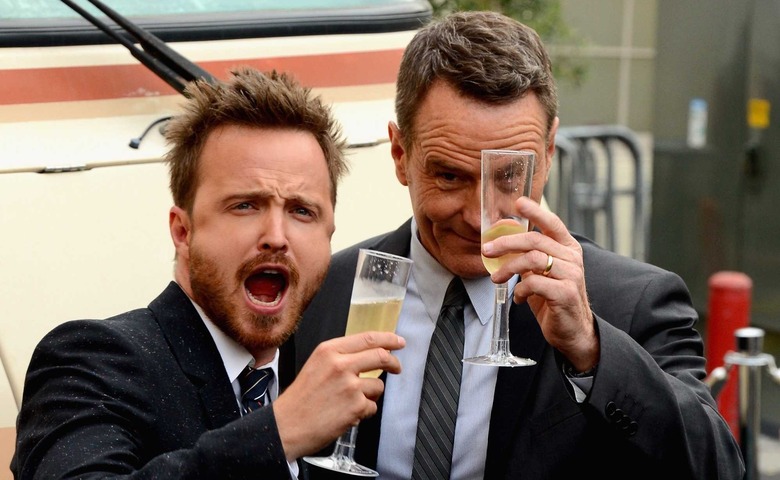 While it has its black comedy moments, for the most part Breaking Bad is a pretty grim show. And it's only gotten darker over the past four and a half seasons, as the body count continues to rise, the stacks of illicit cash get bigger, and Walt's sociopathy runs wilder.
But although the show itself is serious business, anyone who's seen the cast and crew outside the series knows that they're not above a bit of silliness here and there. Bryan Cranston, in particular, comes across as a sweet jokester who couldn't be more different from his cruel, angry character. A gag reel making the rounds offers a fun peek behind the scenes, and you can check it out after the jump.
Happily, it sounds like the team's actually managed to put together a pretty good show in between all that goofing off. Early reviews have been positively glowing, and it sounds like the first episode back is exactly as tense and powerful as the last fiftysomething have been. How things end for Walt remain up in the air for now, but we suspect he won't look nearly as happy and relaxed when it's all over as Cranston does when he's goofing off with his colleagues.
Breaking Bad returns August 11 on AMC with the last eight episodes of the series.