Judy Greer Joins 'Tomorrowland'; Filming To Begin This Week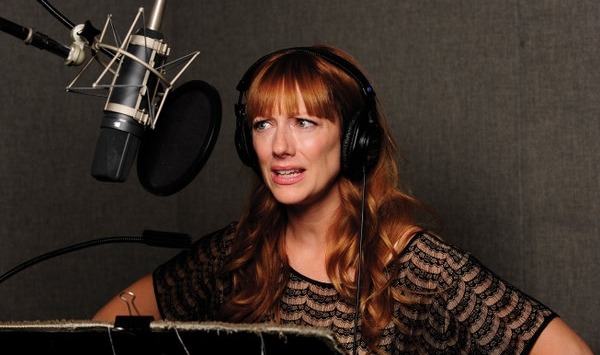 Brad Bird's Tomorrowland has been the subject of all sorts of rumor and speculation since it was first announced a while back under the title 1952. Heck, for a time, there was even a wild theory going around that it was secretly Star Wars Episode VII. But now the film's about to take a more concrete shape as production gets under way this week.
And as those cameras prepare to roll, Bird's rounded up another name for the starry cast. Judy Greer is in negotiations for the mysterious sci-fi pic, which also features George Clooney, Hugh Laurie, Raffey Cassidy, and Britt Robinson. Hit the jump for the latest updates on the project.
Meanwhile, Deadline reports that Greer has entered negotiations for Tomorrowland, but has not yet closed the deal. If she does sign on, it'll be her third time working with Clooney. She previously co-starred with him in 2011's The Descendants and 1999's Three Kings.
Greer's role is being kept under tight wraps, along with many other details about the storyline. You can feel free to guess who she is playing based on the in-depth (and as yet unconfirmed) synopsis we saw earlier this year, but be warned that digging around too much could get you into spoiler territory.
The veteran character actress seems busier than ever at the moment. She has two movies due out in the near future, Kimberly Peirce's Carrie remake and the indie Jamie Marks Is Dead, and is working right now on the Matt Reeves-directed Dawn of the Planet of the Apes.
And that's just on the big screen. She's also a series regular on the animated series Archer, and has made appearances this year on Two and a Half Men and Arrested Development. Additionally, she's attached to star in an FX comedy pilot with The Descendants writer Nat Faxon.
Hopefully, though, she'll be able to find room for Tomorrowland. Disney has the film scheduled to open December 12, 2014.