New Image Of Jennifer Lawrence In 'The Hunger Games: Catching Fire'

Entertainment Weekly has premiered a new image from what's sure to be one of the biggest movies of the Fall: Francis Lawrence's The Hunger Games: Catching Fire. The sequel to 2012's The Hunger Games, the second film of the four film franchise, will see Katniss (Jennifer Lawrence) and Peeta (Josh Hutcherson) put into a near impossible situation involving the multiple winners of previous Hunger Games. It opens November 22. Check out the new image below.
Thanks to Entertainment Weekly for the image: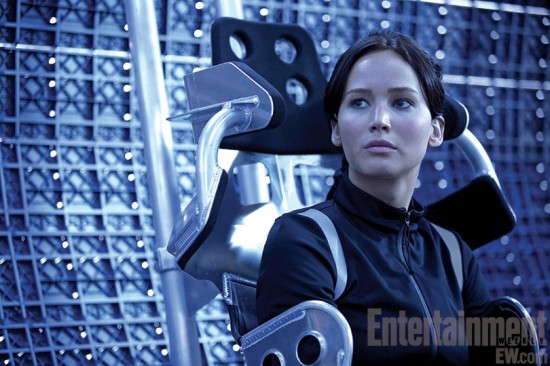 So what part of the film is this from? It seems pretty likely, as none of the marketing has shown anything from the second half of the movie, this is Katniss before what ends up being the 75th annual Hunger Games. She looks suitably healthy and scared, which will both change very quickly.
Are you looking forward to this one?