'Her' Trailer: This Is What A Spike Jonze Romance Looks Like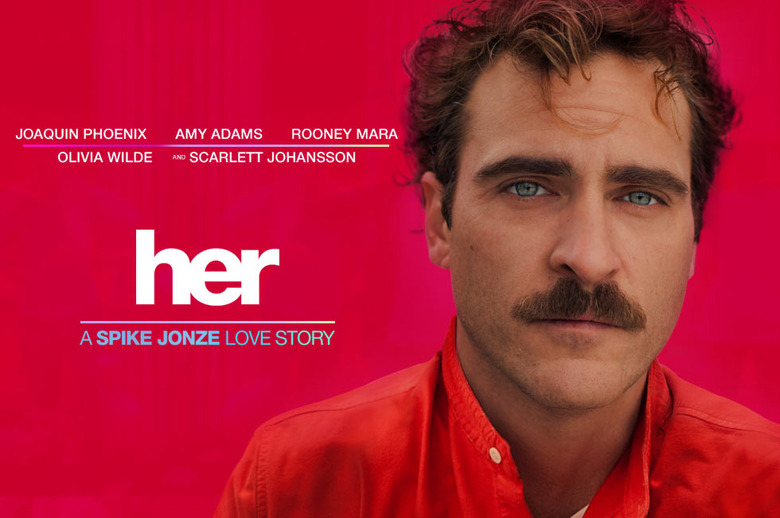 There have been short films and music videos, but it has been four years since Spike Jonze's last feature film, Where the Wild Things Are. Now the director is back with his fourth feature, Her, which features Joaquin Phoenix as a guy who falls for a piece of software. Since the software in question is voiced by Scarlett Johansson maybe that's not much of a surprise. Check out the first trailer below.
Thanks to Apple for the trailer.
This trailer works almost as a short, as it traces the bare outline of a relationship between a lonely guy and a being that isn't there, in any traditional physical sense of the word. It is tender and even painful at times, and Phoenix seems to give a performance that is nearly the opposite of what he did for The Master — he's quiet, controlled, and withdrawn. This looks like a softly pointed way for Jonze to dissect what love really means to him, and I'm excited to watch it.
Her opens on November 20.
Theodore (Joaquin Phoenix), a lonely writer, purchases a newly developed operating system designed to grant the user's every command. To Theodore's surprise, a romantic relationship develops between himself and the operating system.