'Winnie Mandela' Trailer: This Fall's Other Mandela Biopic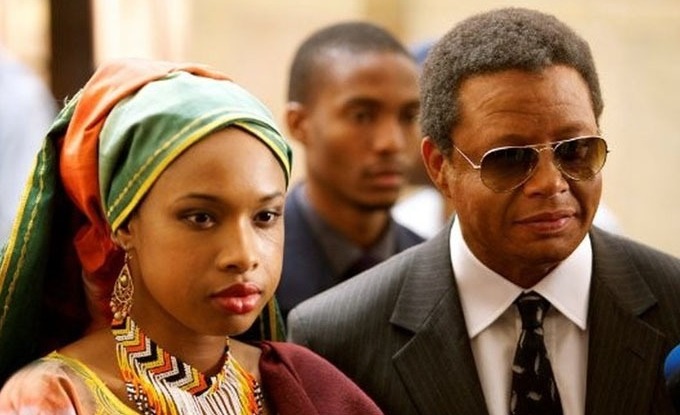 Nelson Mandela's story will be brought to the big screen this prestige pic season in Mandela: Long Walk to Freedom, with a little help from director Justin Chadwick and star Idris Elba. But Mandela's wife Winnie will get her own time in the spotlight next month with the unimaginatively titled Winnie Mandela.
Directed by Darrell Roodt, the biopic follows the South African politician from her rural upbringing, through her husband's imprisonment and the scandal and controversy that dogged her in later years. Jennifer Hudson plays Winnie, while Terence Howard plays her Nelson.
If you're wondering why it feels like this film came out of nowhere, it's probably because it first hit TIFF two years ago before fading into obscurity. Now, as it finally prepares for a theatrical release, a full-length trailer has hit the web. Watch it after the jump.
Though the film's called Winnie Mandela, the trailer suggests it really should've been called Nelson and Winnie. The emphasis here seems to be more on their relationship than on her own growth or politics.
Festival releases get shelved for all sorts of reasons; even a well received one like All the Boys Love Mandy Lane can get put off for years thanks to sheer bad luck. In the case of Winnie Mandela, though, it seems like the cool critical reception has a lot to do with it. The film struggled to find distribution for a long while.
The Guardian dismissed the movie as a "sugar-coated, decidedly episodic and selective affair: one that plays out much like a primetime telemovie." Similar complaints were levied by other outlets including THR, Variety, The Toronto Star, and Exclaim. Winnie Mandela doesn't sound like the worst movie in the world, but reviews like that will make it tough to muster up the motivation to see it when it opens September 6.
I suppose it's fortunate for the Mandela legacy, then, that Winnie Mandela won't be shouldering the burden alone. The far more intriguing Mandela: Long Walk to Freedom, which stars Elba and Naomie Harris as Nelson and Winnie, opens November 29, 2013 in the U.S.