Paul Ruebens Says Director Chosen For Pee-Wee Herman Movie, Hopefully Shooting In 2014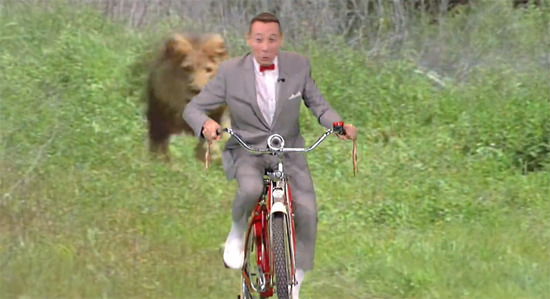 We've heard Paul Ruebens talk about a new Pee-Wee Herman movie for years. There's long been a script that he's been writing and rewriting (with Paul Rust) under the watchful eye of producer Judd Apatow. But it's been quite a while since we've heard anything real — years, in fact. With Ruebens doing press for The Smurfs 2, however, the actor is saying that Pee-Wee should be back in force in 2014.
Speaking to the LA Times, Reubens confided that a director has been chosen for the new Pee-Wee movie and that the script and financing are in place.
There's no further detail on the project, and he won't specify the director's identity. But we're again assured that the film will continue along the same tonal path as the previous two movies. Reubens hopes it will shoot next year.
In addition, there's the new Pee-Wee TV show, and Reubens promised an "imminent" announcement about that project and an air date within 2014. In short, he said "short of something unforeseen like the studio going out of business, I think it's very likely both these projects will happen next year."