Cool Stuff: 'Breaking Bad' Alchemy On iPad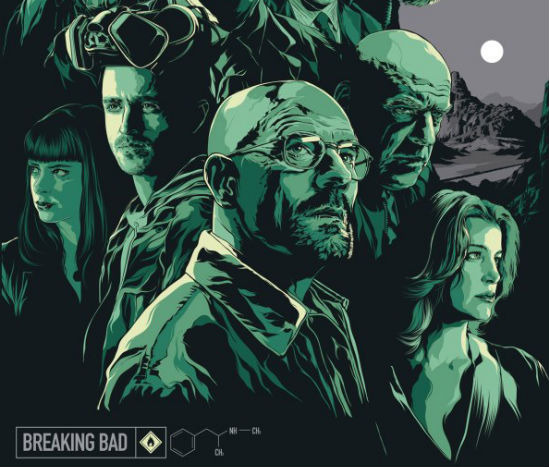 The final season of Breaking Bad begins this weekend and, among TV fans, it's all anyone can talk about. Marathons, theory sharing, and predictions have been occurring non-stop for the past few weeks. It's all leading up to the first of eight final episodes, which airs Sunday August 11. If you, like us, are greedily devouring everything Breaking Bad as you get ready for the end, you should look into Breaking Bad: Alchemy.
It's an iBook available in the iTunes Bookstore and is basically every Breaking Bad fan's dream. Pages and pages of photos, interviews, videos, insight and more for not only the first five seasons, but it'll be updated during this final season with exclusive content.
Check out some screencaps and more below.
Breaking Bad Alchemy is available for $7.99 in the iTunes book story. Read more here or download it here.
Here are some screen shots.
And here's a video
I've been playing around with Alchemy on my iPad for the past few weeks and it's a gorgeous piece of work. The amount of content is overwhelming, but it's also a great reminder of the amazing effort and research that's put into the show. Here's an official description.
The Breaking Bad: Alchemy multi-touch book is an ownable piece of history that provides an evocative fan experience and celebrates the true legacy of the Breaking Bad series. With over 120 pages of original content and more than 350 interactive elements, Breaking Bad: Alchemy highlights the unique visual, aural, narrative and filmic elements that make Breaking Bad one of the most magnetic series in television history.
Filled with insider behind-the-scenes secrets, stories spanning every season, including a complete series multi-touch timeline, exclusive interviews with creator Vince Gilligan and an interactive death timeline of those who met their demise, this one-of-a-kind book offers fans and newcomers a brand new way to experience the evolution of the show from the pilot and will update all the way through to the final episode.