'Muppets Most Wanted' Teaser Trailer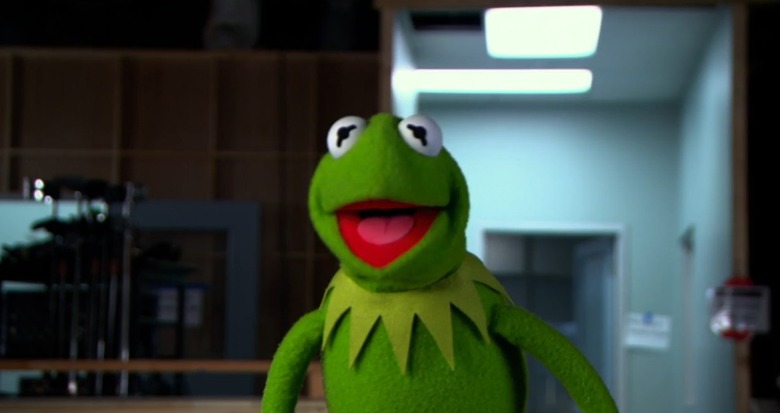 Walt Disney Pictures has released the first teaser trailer for The Muppets sequel Muppets Most Wanted. Watch it now embedded after the jump.
I'm a huge fan of The Muppets, but this trailer looks and feels more like one of the Muppets TV movies than a sequel to the 2011 comeback film. It could be that its just crammed with celebrity cameos and pop songs, but it definitely doesn't have the subversive and nostalgic vibe of the last film. All that said, I'm still excited to see it in the theater. What do you guys think?
Muppets Most Wanted is directed by James Bobin who co-wrote the screenplay with Nicholas Stoller. Bret McKenzie wrote the songs. Ricky Gervais, Ty Burrell and Tina Fey star. The film opens March 21, 2014.
Disney's "Muppets Most Wanted" takes the entire Muppets gang on a global tour, selling out grand theaters in some of Europe's most exciting destinations, including Berlin, Madrid and London. But mayhem follows the Muppets overseas, as they find themselves unwittingly entangled in an international crime caper headed by Constantine—the World's Number One Criminal and a dead ringer for Kermit—and his dastardly sidekick Dominic, aka Number Two, portrayed by Ricky Gervais. The film stars Tina Fey as Nadya, a feisty prison guard, and Ty Burrell as Interpol agent Jean Pierre Napoleon.