Harrison Ford Says Bringing Back Indiana Jones Is "Perfectly Appropriate"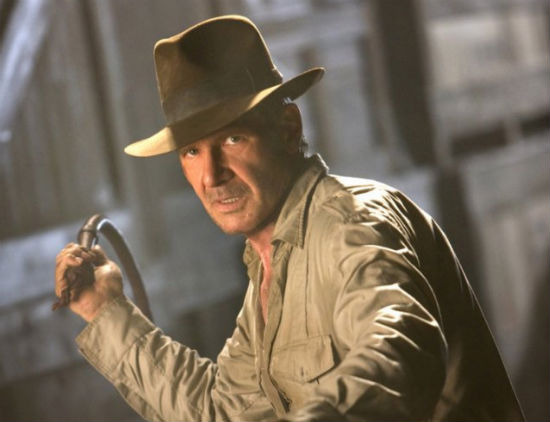 Though Steven Spielberg is currently without a project, and George Lucas isn't saddled with Star Wars pressure, there's no new news on the Indiana Jones 5 front. Everyone still feels they'd do it, but it comes down to timing and Lucas pitching Spielberg and star Harrison Ford a stellar idea.
Ford is currently doing press for his latest film, Paranoia, and was quoted as saying he thinks it's "perfectly appropriate" to bring the character back. Plus, he has a new idea on how Indy would win the day. Read the quote below.
Here's Ford's quote from The Telegraph (via Coming Soon).
We've seen the character develop and grow over a period of time and it's perfectly appropriate and okay for him to come back again with a great movie around him where he doesn't necessarily have to kick as much ass. To me, what was interesting about the character was that he prevailed, that he had courage, that he had wit, that he had intelligence, that he was frightened and that he still managed to survive. That I can do.
Would you want to see Indiana Jones as a more stoic, less ass-kicking presence? It obviously fits in with his character but I really don't think I'd care to see that.