'Diana' Australian Trailer: Naomi Watts Is The People's Princess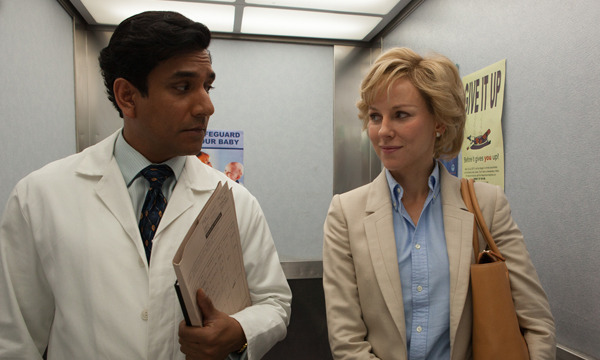 Oliver Hirschbiegel's best-known film to date is probably Downfall, a.k.a. the movie used in the "Hitler Reacts To" meme. But for his newest biopic, he's tackling a much less controversial, far more beloved leader.
Diana follows the People's Princess (played by Naomi Watts) and her passionate romance with Dr. Hasnat Kahn (Naveen Andrews of Lost fame) in the last years of her life. The first teaser released earlier this summer was little more than a collection of images set to music, but the first full-length trailer from Australia offers a better look, with actual dialogue and everything. Check it out after the jump.
The marketers tout Diana as an "untold story" about one of the most famous women of our lifetimes, but the trailer feels all too familiar. The movie seems to go through all the typical biopic beats, while reducing a fascinating, iconic figure to a mopey love story. It doesn't look bad, per se, just not terribly exciting.
Still, Watts as Diana is quintessential Oscar bait, so Diana could very well attract some attention during awards season. If it does, it'll be up against another drama about a modern-day princess: Grace of Monaco, which stars Watts' BFF Nicole Kidman as screen legend / Monagesque royalty Grace Kelly.
Diana opens September 20 in the U.K. and October 10 in Australia. No U.S. date has been announced.
Celebrated and adored by millions, she was the Queen of people's hearts, yet the bittersweet story of the last man to truly capture hers has never been told. Princess Diana (double Academy Award® nominee Naomi Watts), at one time the most famous woman in the world, inspired a nation with her generosity, compassion and kindness – and in her final years she would meet the man, Dr. Hasnat Kahn, who in turn inspired her...