Benedict Cumberbatch And John Malkovich Board 'The Penguins Of Madagascar'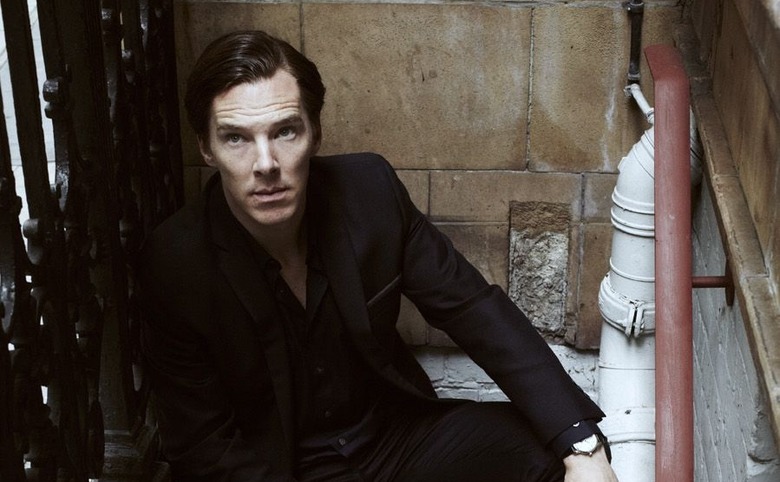 Benedict Cumberbatch definitely has a silly side, as anyone who enjoyed his cute little video greeting from the Sherlock panel at San Diego Comic-Con can attest. Unfortunately, it's not a part of his personality we get to see much in film. His name's practically synonymous with prestige dramas like the upcoming 12 Years a Slave. Even his big-budget franchise turn in Star Trek Into Darkness was more grim than playful.
But that'll change with his latest gig, in The Penguins of Madagascar. Cumberbatch has just signed on for a key role in the animated family film, along with fellow acclaimed person John Malkovich. Hit the jump to find out whom they'll play.
Madagascar's gang of penguins has appeared in all three of the main theatrical features, as well as specials for TV and DVD. In addition, the penguins have taken the lead in their own TV series and a short film. The new movie will be directed by Simon J. Smith (Bee Movie) from a script by Michael Colton and John Aboud.
Cumberbatch isn't entirely new to voice work. He voices Smaug and the necromancer in Warner Bros.' The Hobbit trilogy, and has guest-starred on an episode of The Simpsons. Malkovich had a role in Robert Zemeckis' mo-cap Beowulf, and according to IMDb has previously lent his voice to something called Santabear's High Flying Adventure.
DreamWorks Animation has the film scheduled for a March 27, 2015 release.