Alex Kurtzman And Roberto Orci Will Write 'Star Trek 3'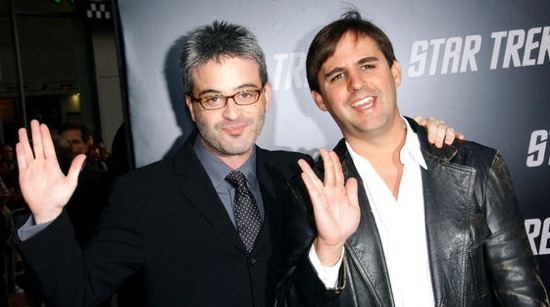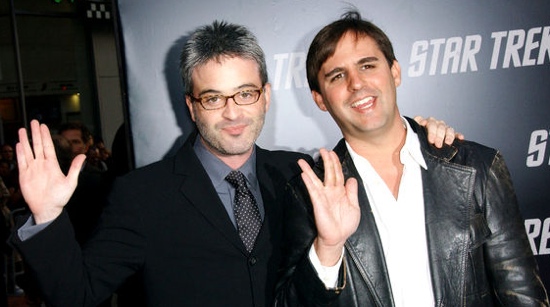 We don't know who'll be piloting the starship Enterprise now that J.J. Abrams is working on Star Wars, but two major crew members will remain the same. Alex Kurtzman and Roberto Orci, who wrote the 2009 original and co-wrote the 2013 sequel, will return to pen Star Trek 3, possibly for a 2016 release date.
The Hollywood Reporter broke the news of Kurtzman and Orci's probable return (the duo are in negotiations). Damon Lindelof, who co-wrote Star Trek Into Darkness with Kurtzman and Orci, is not expected to return as a writer.
Also, rumors of younger screenwriters coming in, such as Ashley Edward Miller and Zack Stentz, are apparently false.
We covered a bit about Star Trek 3 earlier on Monday as rumors swirled about Jon M. Chu being approached to direct. Here's what we know:
"Producer Bryan Burk has stated a third Star Trek film would likely be released in 2016, which is the franchise's 50th anniversary. Screenwriter Damon Lindelof also suggested a third film would see the Enterprise go up again the Klingons, the most famous nemeses of Starfleet, who made a brief appearance in Into Darkness."
For fans of the newly rebooted franchise, this is likely good news. Kurtzman and Orci know these characters, they know this world, and they know what did, and didn't, work in Star Trek Into Darkness. No matter who directs Star Trek 3, odds are the film will fit in quite nicely with the tone and pace of its predecessors.
Are you glad Kurtzman and Orci will be back?