Josh Gad To Play Sam Kinison In Biopic Directed By Larry Charles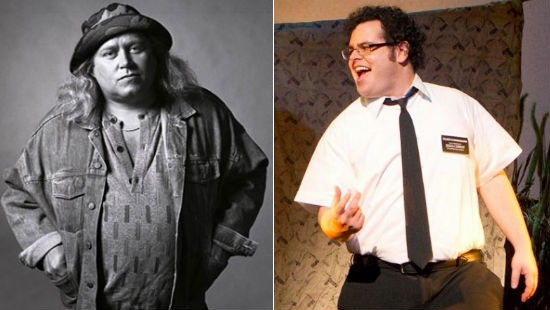 Playing the lead in The Book of Mormon proved Josh Gad had a great set of pipes. Now he's going to put them through the ringer as the late screaming comedian Sam Kinison.
Gad will play the lead in Kinison, a biopic helmed by Borat, Bruno and Seinfeld director Larry Charles. Based on the book Brother Sam by Kinison's brother, Bill Kinison, the script was adapted by Rich Wilkes (xXx, Airheads).
Deadline broke the news of the project, which will be produced by David Permut and executive produced by Tom Shadyac and Bill Kinison. Here's what Permut said to Deadline about the team up:
There was nothing conventional about Sam Kinison and neither will be the cinematic interpretation of his life. Larry Charles is the perfect director to bring Rich Wilkes' incredible script to screen, and Josh Gad's tremendous ability to morph into a role will bring great depth to Kinison's larger than life persona.
Gad also commented via Twitter:
Couldn't be more honored & humbled 2 play Sam. His comedy remains some of the most fearless I have ever seen http://t.co/QW8FAfzQD7

— Josh Gad (@joshgad) August 5, 2013
Kinison was the son of a preacher who turned his loud, boisterous sermons to the world of stand-up comedy in the 1980s. He soon became one of the industry's biggest stars but was plagued by bouts with drugs and alcohol. He passed away in 1992 when a drunk driver hit his car. (Kinison was sober.)
The Deadline piece also reveals several major celebrities play roles in the film and will need to be cast. Some examples are Tammy Faye Bakker, Richard Pryor and Howard Stern. Kinison revealed many of his darkest secrets during in-depth interviews on the Stern show and that plays a role in the film.
Everything about this film is intriguing. Great subject, great actor and great director. We'll keep an eye on it for sure.