Kanye West Scores "Remixed" Trailer For 'The Canyons'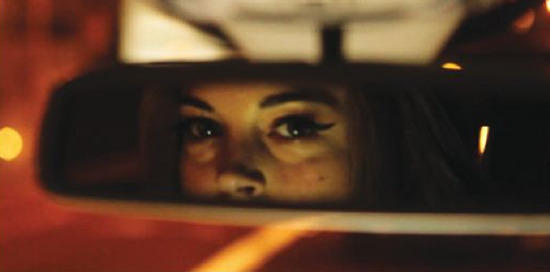 We've wondered about the Paul Schrader and Bret Easton Ellis film The Canyons for months, after watching the casting, the spectacle of the production dealing with Lindsay Lohan, the festival rejection, and all those slapdash early trailers.
The film is out now, and reviews, well, aren't great. But the folks at IFC have come up with a great marketing angle: get one of the most popular and/or controversial artists of the day to put hands on a new trailer. And so we've got a re-cut version of the theaterical trailer (editing by Nate Brown) with a new score by Kanye West and Noah Goldstein. Check it out below.
I ended up liking the new music here a lot more than I would have guessed, in large part because those dominant bass notes remind me of the deep bass in moments of the Suspiria score by Goblin. It works for this footage, at least, so in that respect this little experiment is fairly successful.
The Canyons is on VOD and other digital platforms now. [Pitchfork]
While calculating young movie producer Christian (Deen) makes films to keep his trust fund intact, his actress girlfriend, Tara (Lohan), hides an affair with an actor from her past. But Christian becomes aware of her infidelity, which leads the young Angelenos into a violent, sexually-charged tour through the dark side of human nature.